It's Not 'Absurd' that Colleges are Charging Full Tuition
Online instruction is an inferior product. But it's more expensive to deliver.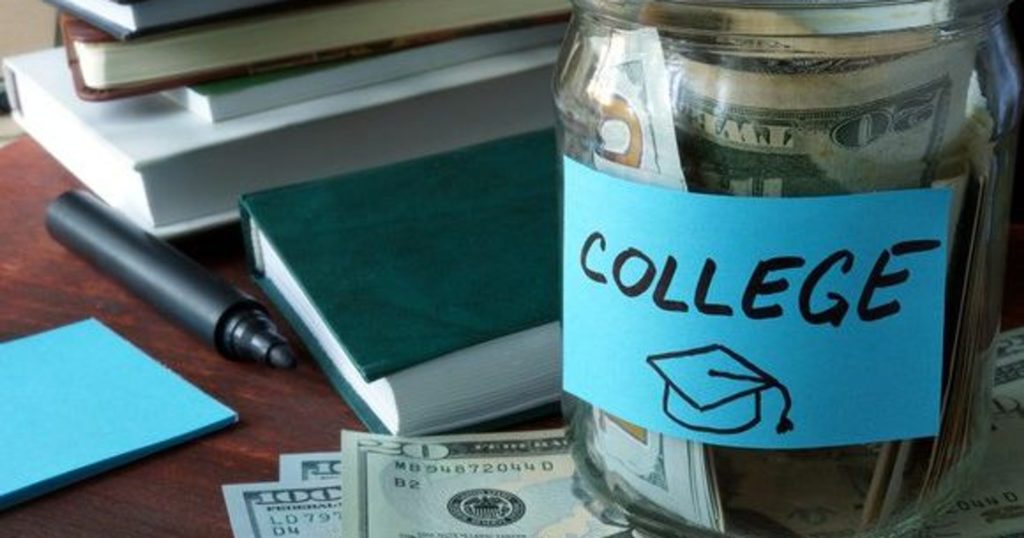 Journalist and adjunct lecturer Ross Barkan thinks universities are "ripping off their students" by charging full freight even as the switch to remote instruction:
Remote learning, no matter how well-intentioned, is a diluted product, and students deserve a tuition reduction for sitting at home and staring at a laptop screen. As someone who taught remotely this past semester, I strained to provide a comparable experience to what students were used to. Ultimately I could not. Professors cannot connect with students in the same way. And the ancillary benefits of college – making friends, networking with peers, joining clubs, playing intramural sports – are all lost.

There is an argument that students, especially at prestige schools, are still getting the value of a degree and therefore should pay the full freight. Isn't the diploma ultimately what matters? But that's not how colleges and universities pitch themselves to unsuspecting freshmen.

College life is not merely about scoring a dream job right after graduation. It's supposed to be an experience. Behold our manicured lawns, our successful basketball team, our state-of-the-art fitness center, the newly revamped computer lab – and pay dearly for them. Part of the tradeoff of taking on crippling debt is supposed to be the creation of unforgettable memories, those four life-changing years you'll never have again. Remote learning promises none of that.
There's simply no argument on any of this.
My oldest stepdaughter is a rising senior at Temple ands they're virtual for the fall, and quite likely the whole year. That sucks. Thankfully, she's on a full-tuition scholarship so, while we'll likely have her living with us, we're probably ahead financially on room and board. Still, the last year and a half of her undergraduate experience is seriously diminished. But, balancing that against her contracting a deadly disease, it's the lesser of evils.
Still, on an emotional level, I absolutely get it. I'm pissed that my daughters and youngest stepdaughter are getting short-changed by Fairfax County schools while I'm still paying an inordinate amount of property taxes to fund them—and, indeed, chose where I live largely based on the schools. But, intellectually, I understand that the money I pay isn't just for my kids but for all of the kids in the county. And that, while the quality of the education has plummeted—and the burden on parents skyrocketed—there's only so much they can do to transform a system designed around normalcy to cope with a once-in-a-century pandemic.
The same, of course, is true of colleges and universities, especially state-affiliated ones. Barkan nods at this,
Public schools are in a tougher position than their wealthier private counterparts. Tuition is how they generate much of their revenue, particularly after decades of cost-cutting by state governments. Many states have left world-class public institutions begging for money; the cuts after the 2008 economic crash were especially deep. Without a massive federal bailout package, public universities and community colleges will be suffering for years to come, starved of tax revenue in the wake of the pandemic.
Alas, he then sidesteps it with absurdity:
Still, these public institutions can offer tuition discounts while seeking cuts elsewhere. Fun fact: who is the highest paid public employee in the history of New Jersey? It's Greg Schiano, the Rutgers football coach, who makes $4m annually. Rutgers, like other universities across the country, has been in an athletics arms race to match powerhouses like University of Michigan and Ohio State, which also happen to be public institutions. The profligate spending led Rutgers to amass a $100m athletic budget in the 2018-19 school year, running up large deficits.
Barkan is either being intentionally dishonest or hasn't bothered doing a modicum of research here. It's true that, in just about every state, an athletic coach is "the highest paid state employee." But it's complete bullshit. They make modest salaries from the taxpayers with massive supplements from boosters, sponsors, and other outside entities. And, while some colleges indeed lose money on athletics, Rutgers is in "deficit" because it made the business decision to move from the American Athletic Conference (a bastard stepchild of the old Big East) to the Big Ten; it'll net a huge profit in the long run but it took out a big loan to make the move.
The bottom line is that, while many if not all colleges and universities have some distance learning programs, few had the infrastructure in place for one hundred percent remote instruction. It's taking a massive investment in bandwidth, technology, and training to make it work. That's incredibly expensive and the schools have no way of defraying that.
Indeed, as Barkan acknowledges, many state schools haven't recovered from the 2008 crisis. And we're now in an economic meltdown that's worse than that one. Where is the money supposed to come from?
There's an argument for Harvard and other huge-endowment private schools to give students a token discount. A few are. But, while they're ostensibly selling a great education, networking, and all the rest—and indeed provide those things most of the time—they're mostly selling their brand. If students at Harvard or Stanford don't like the deal they're getting, there are thousands of equally-qualified kids waiting to take their place.