It's Not An Health Insurance Mandate, It's A Tax !
In Court filings the Obama Administration is arguing that the health insurance mandate is a tax, and if they're right the legal challenges to ObamaCare are dead.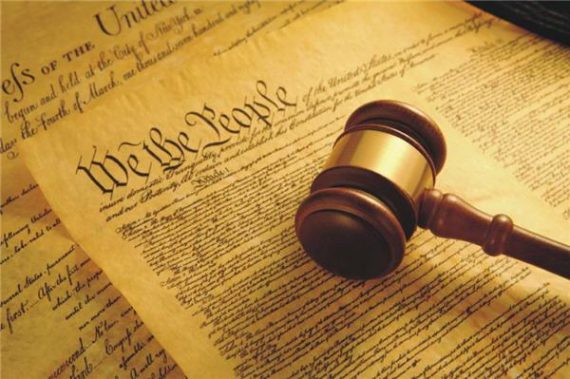 While most of the discussion about the legal challenges to the new health care reform law have focused on the Commerce Clause and the Tenth Amendment, the Obama Administration is taking a position in Court that probably sounds unusual to most Americans who've been following this debate:
WASHINGTON — When Congress required most Americans to obtain health insurance or pay a penalty, Democrats denied that they were creating a new tax. But in court, the Obama administration and its allies now defend the requirement as an exercise of the government's "power to lay and collect taxes."

And that power, they say, is even more sweeping than the federal power to regulate interstate commerce.

Administration officials say the tax argument is a linchpin of their legal case in defense of the health care overhaul and its individual mandate, now being challenged in court by more than 20 states and several private organizations.

Under the legislation signed by President Obama in March, most Americans will have to maintain "minimum essential coverage" starting in 2014. Many people will be eligible for federal subsidies to help them pay premiums.

In a brief defending the law, the Justice Department says the requirement for people to carry insurance or pay the penalty is "a valid exercise" of Congress's power to impose taxes.

Congress can use its taxing power "even for purposes that would exceed its powers under other provisions" of the Constitution, the department said. For more than a century, it added, the Supreme Court has held that Congress can tax activities that it could not reach by using its power to regulate commerce.
This argument is essentially the same one that law professor Jack Balkin was advancing in March while other bloggers were concentrating on Commerce Clause issues:
The individual mandate, which amends the Internal Revenue Code, is not actually a mandate at all. It is a tax. It gives people a choice: they can buy health insurance or they can pay a tax roughly equal to the cost of health insurance, which is used to subsidize the government's health care program and families who wish to purchase health insurance.

People are exempt from the tax if they get health insurance through their employer or through Medicare, are poor, are dependents, are in the military, live overseas, or have a religious objection.

The new law keeps insurance companies from denying coverage because of preexisting conditions or from imposing lifetime caps on coverage. The individual mandate makes these popular aspects of health care reform possible.

(…)

The Constitution gives Congress the power to tax and spend money for the general welfare. This tax promotes the general welfare because it makes health care more widely available and affordable. Under existing law, therefore, the tax is clearly constitutional.
It's worth noting in this regard that the provisions regarding the health insurance mandate and related penalties are now parts of the Internal Revenue Code, which in and of itself could be a powerful argument to the Court in favor of the mandate being a tax. Most importantly, though, if the Courts do accept the government's argument that the mandate is actually a tax the legal challenges to health care reform are doomed, because the Courts have given Congress very broad authority under the General Welfare Clause.
Of course, President Obama has potentially opened himself up to a political problem by advancing this argument:
While Congress was working on the health care legislation, Mr. Obama refused to accept the argument that a mandate to buy insurance, enforced by financial penalties, was equivalent to a tax.

"For us to say that you've got to take a responsibility to get health insurance is absolutely not a tax increase," the president said last September, in a spirited exchange with George Stephanopoulos on the ABC News program "This Week."

When Mr. Stephanopoulos said the penalty appeared to fit the dictionary definition of a tax, Mr. Obama replied, "I absolutely reject that notion."
Defending a proposed bill politically is different from defending it in Court, but, as Bruce McQuain notes, there's potentially some hypocrisy here:
One has to assume they just plan on overwhelming the Court with as many "viable alternatives" as it takes to get their way.
Well, yea, but that's sort of the definition of litigating. You put forward as many viable arguments as you can because you never know which one is going to persuade the Court to rule in your favor. Is the President really going to pay a political price for what the Dept. of Justice argues in a legal brief ? Personally, I don't see it happening.
Personally, I find the idea of stretching the General Welfare Clause this far to be absurd and I think the Supreme Court has been far too deferential to Congressional assertions of power like this one. However, the fact of the matter is that Supreme Court precedent stretching back to the New Deal Era clearly justifies it. Unless the Court is willing to overrule about a century worth of precedent, the tax argument is a very strong one for the government.
Of course, even if the tax argument fails, there's always the Commerce Clause, and a five year old opinion from Justice Scalia that seems to put a nail in any effort to challenge the law under that provision:
Reporting from Washington – Lawsuits from 14 states challenging the constitutionality of the new national healthcare law face an uphill battle, largely due to a far-reaching Supreme Court ruling in 2005 that upheld federal restrictions on home-grown marijuana in California.

At issue in that case — just like in the upcoming challenges to the healthcare overhaul — was the reach of the federal government's power.

Conservative Justices Antonin Scalia and Anthony M. Kennedy joined a 6-3 ruling that said Congress could regulate marijuana that was neither bought nor sold on the market but rather grown at home legally for sick patients.

They said the Constitution gave Congress nearly unlimited power to regulate the marketplace as part of its authority "to regulate commerce."

Even "noneconomic local activity" can come under federal regulation if it is "a necessary part of a more general regulation of interstate commerce," Scalia wrote.

The decision throws up a significant hurdle for the lawsuit filed last week in federal court by 13 state attorneys — all but one a Republican.
Here's the relevant section from Scalia's concurrence in Raich:
The regulation of an intrastate activity may be essential to a comprehensive regulation of interstate commerce even though the intrastate activity does not itself "substantially affect" interstate commerce. Moreover, as the passage from Lopez quoted above suggests, Congress may regulate even noneconomic local activity if that regulation is a necessary part of a more general regulation of interstate commerce. See Lopez, supra, at 561. The relevant question is simply whether the means chosen are "reasonably adapted" to the attainment of a legitimate end under the commerce power. See Darby, supra, at 121.
The analysis is longer than this, obviously, but the principle that Scalia states still stands and, if that principle is applied in the challenges to the health care law, the Attorneys General and are Plaintiffs are going to be in a very tight spot to say the least, because its not hard at all to see what the arguments on the other side will be:
In the healthcare legislation, signed by the president Tuesday, Congress required virtually all Americans to have health insurance beginning in 2014. Those who fail to do so could be assessed a tax penalty of up to $750 per year.

Legislators argued that the "individual mandate" was necessary because it would undercut the insurance market if individuals could just opt out of having health insurance. Freeloaders could wait until they were hurt in an accident or contracted a disease and then demand insurance coverage for their "preexisting condition."

The court's ruling in the 2005 case, Gonzales vs. Raich, "is an enormous problem" for those who contend that the healthcare mandate is unconstitutional, said Simon Lazarus, a lawyer for the Washington, D.C.-based National Senior Citizens Law Center.

"It clearly says Congress has vast regulatory authority over interstate commerce," he said.
Indeed, and they have a conservative Justice to thank for it.