It's Official: Sarah Palin Not Speaking At Republican Convention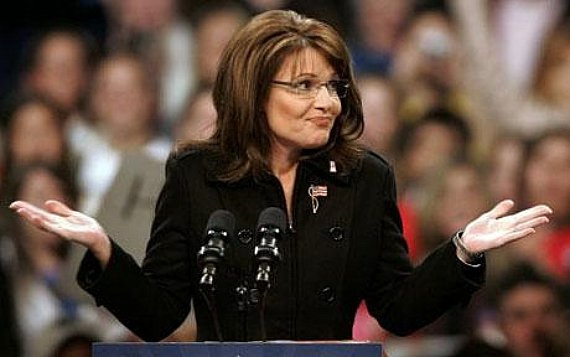 In announcement that will surprise some, Sarah Palin confirmed in a statement last night that she will not be speaking at the Republican National Convention, which begins two weeks from today:
2008 GOP vice presidential nominee and former Alaska Gov. Sarah Palin announced Sunday she would not speak at this year's Republican National Convention in Tampa, Fla.

In a statement published on the blog of Fox News anchor Greta Van Susteren, Palin said this year would be a "good opportunity for other voices to speak at the convention and I'm excited to hear them."

Palin expressed her backing for the GOP ticket and said she would continue to focus her efforts on helping the party remove President Obama from office and control both chambers of Congress.

"As I've repeatedly said, I support Mitt Romney and Paul Ryan in their efforts to replace President Obama at the ballot box, and I intend to focus on grassroots efforts to rally Independents and the GOP base to elect Senate and House members so a wise Congress is ready to work with our new President to get our country back on the right path," she said.

"This is imperative. As President Clinton said in 2008 while candidate Obama and lapdogs in the media were thrashing his wife's record and reputation, this is '…the biggest fairy tale.' For the sake of America's solvency and sovereignty we must close this nonsensical book in November," she added.
It's not clear if this was a result of a decision by the Romney campaign and/or the RNC to keep Palin off the dais in Tampa, or if Palin herself decided not to attend. In support of the first possibility, there some hints a few weeks ago that various people inside the party were reluctant to let her overshadow the campaign. At the same time, though, it's no big secret that Palin has not exactly been an enthusiastic Romney supporter and, until the statement she released after Paul Ryan was named as his running mate, had not issued anything that could even remotely be called an endorsement of the campaign. In either case, it will be interesting to see how her hardcore supporters, and yes they still exist, will view this and, if they see it as a snub, whether that will have an impact on their support for the Romney/Ryan ticket.