iTunes Oddities
What's the deal with iTunes?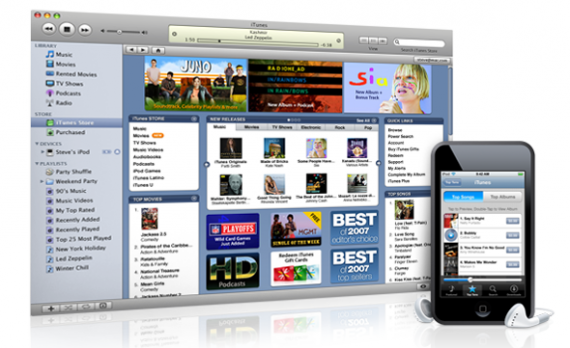 Although I've been up since 5 and mostly been in front of my computer, I haven't gotten any writing done.  I've been lazily marking things to write about later and slowly ripping my CD collection into iTunes alphabetically (I'm currently halfway through George Jones).
While the program is robust, it's rather quirky.   For one thing, there seems to be no rhyme or reason to the album cover art.  It'll frequently find covers to very obscure CDs (such as digitized re-issues of poor-selling albums by artists who subsequently became stars) that I bought 20-odd years ago that aren't widely available and yet even more frequently not be able to find cover art for albums that were atop the charts and sold millions of copies.   And, sometimes, it'll insert a cover from an album whose artist or title is vaguely similar — almost invariably in the direction of substituting a very obscure record for one much more popular.
The other thing, which I find even more odd, is that it'll frequently break up albums because of some quirk in the metadata.   For example, a duet will be shunted off to a separate artist and not be listed with the album in artist view.   Or the artist will somehow be listed differently (for example, The Allman Brothers and Allman Brothers) in the retrieved data from the same CD and thus organized separately.
These things are all fixable manually, of course.  But more than mildly annoying.