James Carville Joins Fox News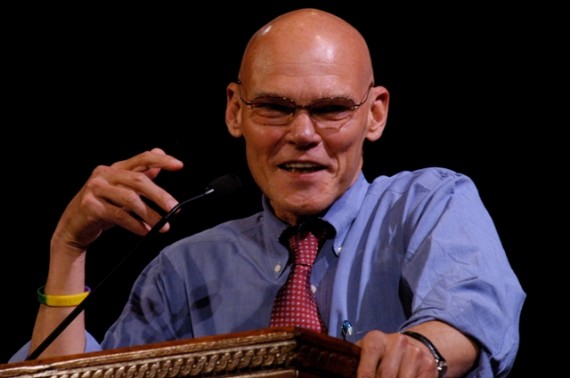 James Carville has signed a contract to join Fox News Channel as a regular commentator:
James Carville, the "ragin' cajun" Democratic strategist, has signed on with Fox News, the network announced Thursday.

"James' successful and storied career in politics over several decades is an enormous asset to Fox News," Bill Shine, Fox News's executive vice president of programming, said in a statement. "We are privileged to have him lend his breadth of experience, wit and dynamic perspective on the network."

Carville led Bill Clinton's 1992 presidential campaign and spent the last decade as a political commentator for CNN. He and his wife, Mary Matalin, a Republican strategist, ended their relationship with the network last year after Jeff Zucker took over as president.
Since leaving Fox, Carville has appeared on a variety of other networks, including MSNBC and ABC News. While this may seem like an unusual fit for both parties, one has to admit that Carville has never been one to shrink away from a good partisan fight, or a camera for that matter, and he's likely to bring some good fireworks to several of Fox's programs. Heck, I may even tune in to watch him tear apart a pinhead like O"Reilly or Hannity just for the sheer entertainment value.