Japan Earthquake and Tsunami Damage
Status report on the damage in Japan.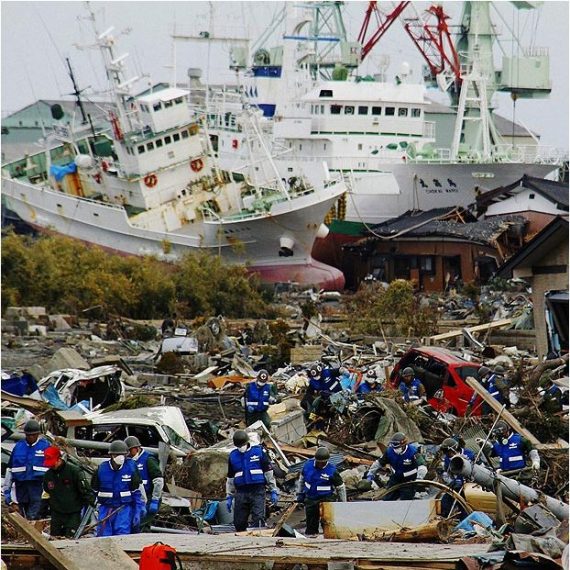 The Telegraph has a report of the damages to Japan as a consequence of the earthquake and subsequent tsunami to date:
2,414 – Number of people confirmed dead.

10,000 – Likely final death toll figure is set to reach beyond that mark.

15,000 – Number of people unaccounted for.

50 – Number of Britons missing, presumed dead.

550,000 – Evacuated from their homes since the quake struck on Friday.
More at the link.
Much of the media attention in the West right now is being focused on the ongoing dramas of the nuclear reactors that have been affected by the quake and tsunami. Germany has ordered that its seven nuclear reactors placed into service before 1980 be taken offline and it's unclear what their fate will be. There's a certain level of panic setting in worldwide over nuclear power at the moment (particularly among elected officials). Even here in relatively tectonically stable Illinois there's nervousness.
In Japan the concern may be well-founded. The amount of radiation that has been released there is enough that it will be of concern for years to come. And Japan has been the home to some of the world's most damaging earthquakes, the most recent quake sure to be listed in that number.
What were Japan's alternatives? I'm not asking rhetorically; I'm looking for information. It may be that there were alternatives to nuclear power that in hindsight may be looking pretty appealing. Contrariwise, it may be the case that the challenge then as now is to mitigate the risks as much as is possible.