Japan SDF Loses an F-35
Well, that can't be good.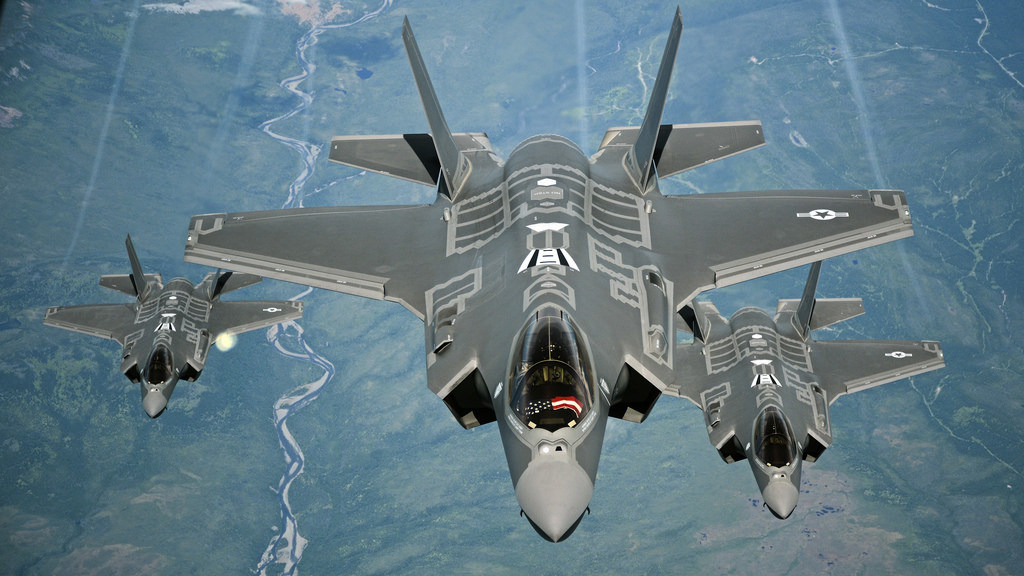 US and Japanese officials are doubtless having a minor meltdown over a lost Japanese F-35, presumably crashed during a training flight over the Pacific Ocean.
Several things jump out.  First, even though the Japanese story is that they have found parts of the plane in the ocean, the prospect of a defection is always a concern.  For China or Russia to get their hands on an intact aircraft would be an intelligence bonanza the likes of which we haven't seen since the US grabbed the Red October and hid it in North Carolina's Pamlico Sound.  Second, if the plane crashed, the Russians and Chinese will be racing the US to recover pieces of the wreckage from the ocean floor to reverse engineer key technologies.  Third, the Chinese already probably have some (much?  most?) of the technical design data, so recovering actual pieces of the plane would augment their substantial espionage success in stealing most of what we know about JSF.  Third, hopefully the salvage and rescue operation to come, with Russian and Chinese ships operating in close proximity to American ones, won't get out of control and we will be lucky to live through it.  Finally, let's hope the Japanese plane crashed someplace really deep.
Interesting fact: the Glomar Explorer remained in use until 2015, when it was finally scrapped and broken up.