Jeanne Shaheen Leads Scott Brown In Early New Hampshire Senate Polls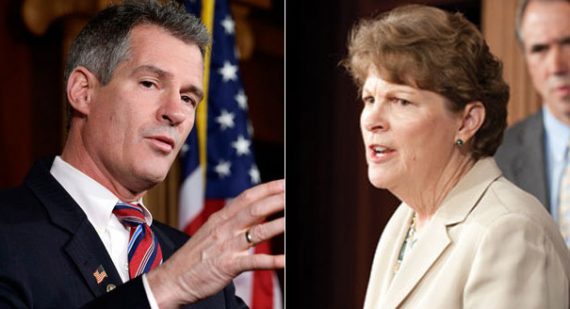 On Friday, former Massaschusetts Senator Scott Brown effectively threw his hat in the ring for the GOP nomination to challenge Jeane Shaheen in New Hampshire when he announced the formation of an exploratory committee and the start of the ubiquitous listening tour that candidates who are running-for-office-but-not-officially-yet engage in. Today, the first real polls released after Brown's announcement shows him trailing Shaheen:
Former Sen. Scott Brown (R-Mass.), who announced last week he was forming an exploratory committee to run for the Senate in New Hampshire, starts his bid as the underdog.

An automated Rasmussen poll released Monday finds incumbent Sen. Jeanne Shaheen (D-N.H.) leading Brown, 50 to 41, among likely voters. Another poll from the American Research Group puts her up 50 to 38 among registered voters.

Half of the dozen surveys taken on the matchup so far have found Shaheen leading by 10 points or more. With one exception — a January poll that found the race tied — all put her ahead. HuffPost Pollster's tracking model gives her a lead of just over 9 points.
Here's the polling chart from Huffpost/Pollster with Shaheen's numbers in blue and Brown's in red (RealClearPolitics does not have a chart available for the race):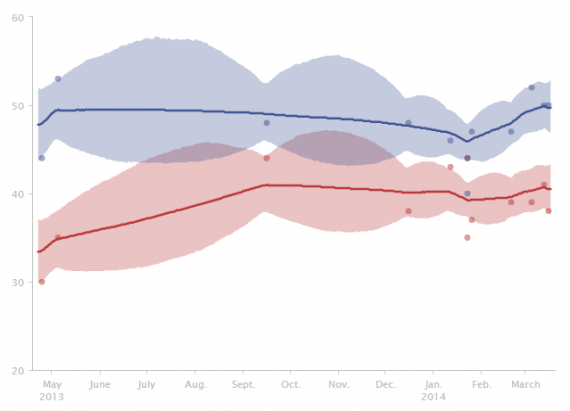 It's still early in the race, of course, but judging from the numbers so far it looks like Brown will have an uphill battle ahead of him.