Jeb Bush To GOP: You Can't Just Be Against President Obama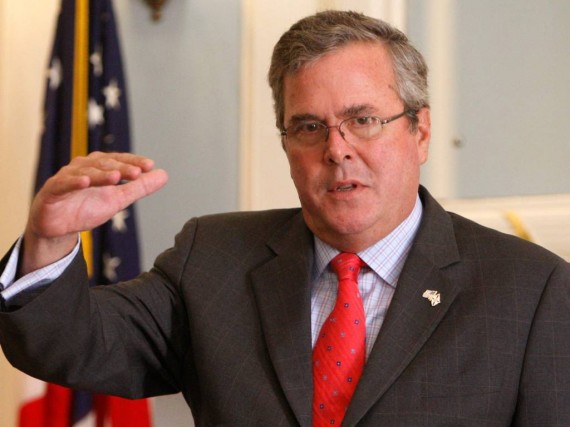 Former Florida Governor Jeb Bush, who has been mentioned as a national candidate several times but consistently demurred, is telling his fellow Republicans that they've got to be for something other than being against the President:
Former Florida Gov. Jeb Bush offered advice to 2012 Republican hopefuls: bashing President Barack Obama is not enough to win on the campaign trail.

"I hope that the Republican candidates, when they are offering their solutions, it's good to be critical of the president, I think the president means well, but his policies have failed," Bush said on Fox News. "And to point that out, nothing wrong with that. That is politics. But just to stop there and say, 'Well, I'm going to win because I am against what is going on' is not enough."

When asked by Fox News Host Neil Cavuto if some in his party overdo their criticism of Obama, Bush said, "I do. I think, when you start ascribing bad motives to the guy, I think that is wrong. It turns off a bunch of people that want solutions."

Bush also suggested candidates not shy away from their conservative views.

"I would humbly suggest to you that being a conservative is not necessarily a bad thing. But if you are a conservative, you have to persuade. You have to defend a position. You can't just be against the president," Bush said.

"And that's the big test."
Bush is right, of course, and one need look no further than the 2008 campaign for proof of that. Many in the GOP believed that all they needed to to was spend the 2 1/2 months between Labor Day and Election Day bashing Barack Obama and saying names like Jeremiah Wright and Bill Ayers over and over again, although one got the impression toward the end of the campaign that McCain himself was having second thoughts about the negative tone his campaign had taken, as this exchange at an October 2008 campaign rally demonstrates aptly:
Governor Palin, of course, had no problem at all with attacking Obama in this manner, and she continued throw red meat to the crowds right up until Election Day. And we know how that turned out. If the GOP thinks that they are going to succeed in 2012 where they failed in 2008, by demonizing Barack Obama, they will be in for a rude awakening I think.
On a final note, Bush will probably never run for national office, but I'm once again reminded of something that occurred to me somewhere around 2002. We elected the wrong Bush brother.