Jeb Bush Wants To Be Known As Jeb!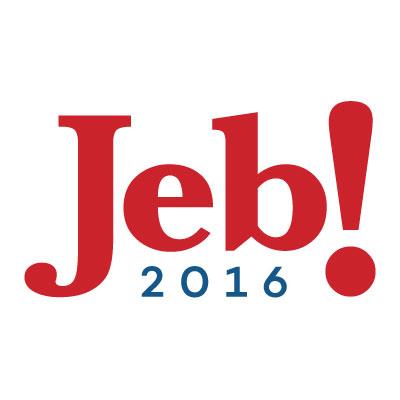 Ahead of his campaign kickoff tomorrow, Jeb Bush has unveiled a new logo:
Former Florida Gov. Jeb Bush has made it all but official.

A day before he is expected to formally announce his campaign for the Republican presidential nomination, Bush released a YouTube video Sunday featuring Floridians highlighting Bush's impact as governor of the Sunshine State – and debuting his new "Jeb! 2016" campaign logo.
The most notable thing, of course, is that his last name is nowhere to be seen, however that isn't something new for the younger Bush brother. The Washington Post's Robert Costa points out that its similar to campaign signage Bush has used in the past, something which Bush's communications director acknowledged:
.@pourmecoffee pic.twitter.com/48EpbActX6

— Tim Miller (@Timodc) June 14, 2015
Others have pointed out its similarity to another past candidate's logo:
Jeb Bush just unveiled his campaign's logo. "Bush" is absent — and it reminds me of Lamar! '96 pic.twitter.com/A4usTCC8cB

— Robert Costa (@costareports) June 14, 2015
Salon's Simon Malloy decided to get a little creative. First, with a Hillary-esque version:
— Simon Maloy (@SimonMaloy) June 14, 2015
And then with what would probably be the oddest sit-com ever:
— Simon Maloy (@SimonMaloy) June 14, 2015
Here's the video that the campaign released: