Jesse Jackson Jr.'s Office Admits He's Suffering From A "Mood Disorder"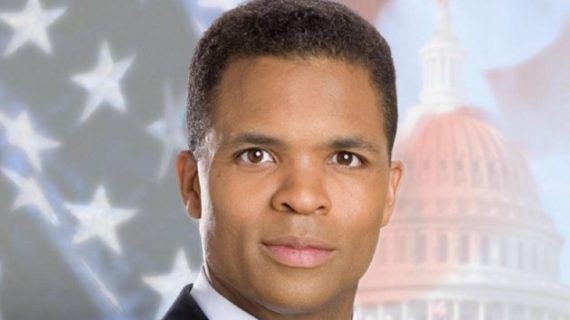 After several days in which fellow Democrats were clearly becoming more and more impatient with the silence from Congress Jesse Jackson Jr.'s office, a statement was finally released late yesterday: 
Rep. Jesse Jackson Jr. is "receiving intensive medical treatment at a residential treatment facility for a mood disorder," according to a statement released by the congressman's office, which attributed the quote to an unidentified doctor.

The Illinois Democrat and son of the Rev. Jesse Jackson, the civil rights leader, has not been on Capitol Hill since late May, and in early June his office announced he was taking a leave of absence because he was suffering from a "medical condition."

Jackson's office on Wednesday noted that information on Jackson's status is protected by federal law, as is the information of all medical patients. At the same time, the congressman's office released what it said was a statement from Jackson's doctor. Jackson's office declined to give the doctor's name.

The doctor also was quoted as saying Jackson "is responding positively to treatment and is expected to make a full recovery."

According to the American Psychiatric Association's Diagnostic and Statistical Manual of Mental Disorders, "mood disorder" is a broad term covering a variety of neurobiological abnormalities that can include a major depressive episode, bipolar disorder and catatonia.

"Generally speaking, to be diagnosed with a mood disorder, your feelings must be intense, with the patient feeling either depressed, or having excessive energy for days at a time, where sleep is not needed and decision-making can be significantly hindered, or one can fluctuate between both extremes," said Nancy Molitor, a psychologist in private practice in Wilmette, Illinois, and assistant clinical professor of psychiatry and behavioral science at Northwestern University School of Medicine in Chicago.
Left unstated is how long Jackson is expected to be treated, and what this means for the November elections.