Jimmy Carter Least Popular Ex-President Among Ex-Presidents
Once upon a time, Jimmy Carter was everyone's favorite former president. Not so much these days, especially among other former presidents.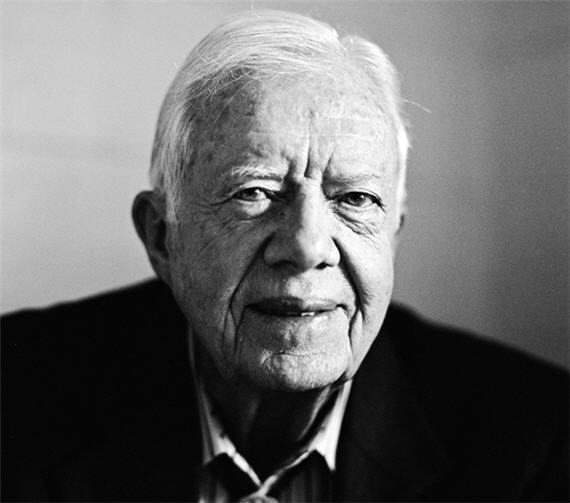 Once upon a time, Jimmy Carter was everyone's favorite former president. While most of us thought his term in the Oval Office inept, his good works as a relatively young former president gained him almost universally admiration. Eventually, his moralizing wore thin and he became a polarizing figure.
Interestingly, a new book reveals, he's universally disliked by other members of the club.
New York Post ("Collective dislike among ex-presidents for former president Jimmy Carter"):
Former presidents Bill Clinton and George H.W. Bush have united — in their hatred of Jimmy Carter.

The former commanders-in-chief share a disdain for their fellow ex-president because he conducted foreign policy after leaving office without any authority from the White House, according to a new book. In "The Presidents Club: Inside the World's Most Exclusive Fraternity," former staffers even use the word "treason" to describe Carter's actions.

"Carter gives the club a great gift, something for all the others to complain about," the book by Time magazine's Nancy Gibbs and Michael Duffy says. "When nothing seemed to unite the members, the club often bonded over what an annoying cuss Carter could be." "He just had this habit of going off script that could be very annoying to them," Gibbs said yesterday on CNN's "State of the Union."
While "treason" goes ridiculously too far, there's little doubt that Carter's view of himself as some sort of Über Secretary of State has made him a giant pain in the ass for his successors, particularly in recent years. In particular, his loud stance against the use of military force and his anti-Israel stance–both, frankly, a well needed pushback against conventional wisdom gone wrong–have been a constant irritant.