Job Growth 'Setback'
The US economy added 126,000 jobs, much less than the guess of 244,000.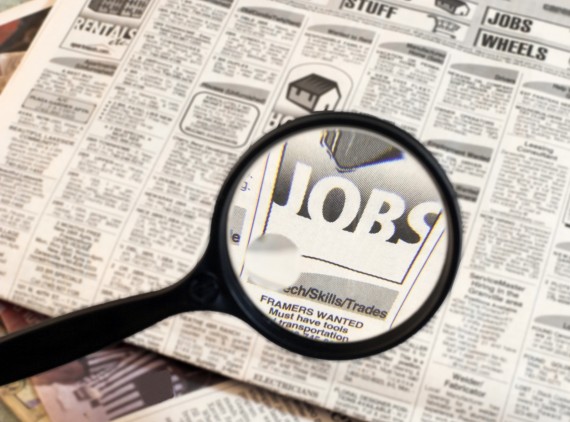 CNN sent out a Breaking News alert a few minutes ago with the lede,
In a setback, the U.S. economy gained 126,000 jobs last month, much worse than expected.

Overall, the American economy has taken some hits this year due to a harsh winter and sluggish growth in other parts of the world. But most expect it to snap back and, over the past year, job creation has been strong.

The Labor Department also reported that the unemployment rate remained the same at 5.5% in March.
Now, I'm not persuaded that "jobs" is the most meaningful indicator, given that someone who lost a job making $100,000 a year landing one making $40,000 a year is a really bad thing from a human standpoint. Regardless, it strikes me as even odder to measure job growth against "expectations," with it being a "setback" if the growth is smaller than the SWAG that preceded the report.
The fuller CNN report ("Start of a slowdown? U.S. economy only adds 126,000 jobs"):
March was a mess for the U.S. economy.

The U.S. only added 126,000 jobs in March, the lowest since December 2013 and well below the CNNMoney economist survey forecast of 244,000.

The unemployment rate remained the same at 5.5%.

Wage growth stayed sluggish. Average hourly earnings went up only 2.1% over last year. The goal is to see 3.5% or better wage growth. To put that another way, Americans made $24.34 an hour a year ago. That only bumped up to $24.86 an hour now.

Lackluster wage growth is a major reason why many Americans still aren't feeling the economic recovery — and why they aren't spending much lately.
The headline and lede are sensationalistic and unhelpful but the rest of the report is more useful. Wage growth and the public mood about the economy are really much more important than how accurate the pre-report forecast was. If the exact same numbers—which will, of course, be adjusted in another few months—had been reported but the prior expectation was only 100,00 jobs being added, would they have been cause for euphoria? If so, why?