Joe Arpaio Arrests Six Year Old Girl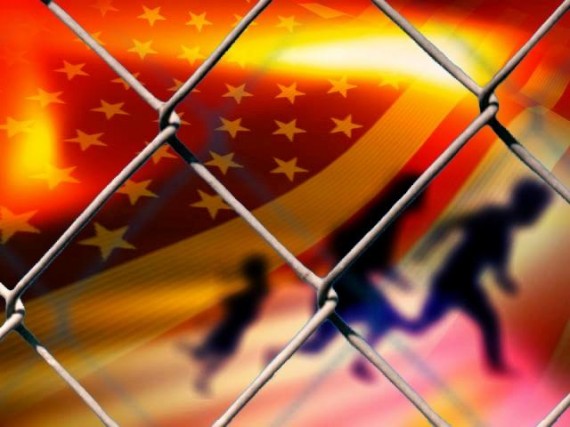 No worries, citizens of Maricopa County, Arizona, your crime problems have been dealt with:
Maricopa County Sheriff Office deputies arrested a 6-year-old suspected illegal immigrant Friday, the day President Barack Obama softened the country's deportation policy toward young illegal immigrants.

The girl was with 15 other people believed to be in the country illegally who were traveling to the Midwest and northeast United States, said Chris Hegstrom, spokesman for the Sheriff's Office.

"She's been turned over to ICE (Immigration and Customs Enforcement) to try to determine where she's from. She told us she's from El Salvador. That's what she told us," he said.

The arrest took place Friday night at an undisclosed location in northern Maricopa County.

"It was part of a human-smuggling investigation that we've been investigating throughout the Valley," Hegstrom said.

The whereabouts of the girl's parents or other caretakers is unknown. All of the people traveling with her claimed to know nothing about the girl.

"Where was she going? What are they going to do with her? We're trying to get to the bottom of this right now," Sheriff Joe Arpaio said.

All of the other suspected illegal immigrants, who claimed to be from Mexico, were booked into jail.

"We enforce the human-smuggling laws here," Arpaio said. "Every chance I can get to take action on my own without turning them over to ICE, I do. Especially with the new policy the president has."
In most of the jurisdictions I've had experience with, when a child is picked up by police and the parents can't be located they get turned over to the relevant child welfare agency. In Joe Arpaio's Arizona, they apparently get handcuffs slapped on their wrists.