Joe Biden: Gay Marriage Consensus Is "Inevitable"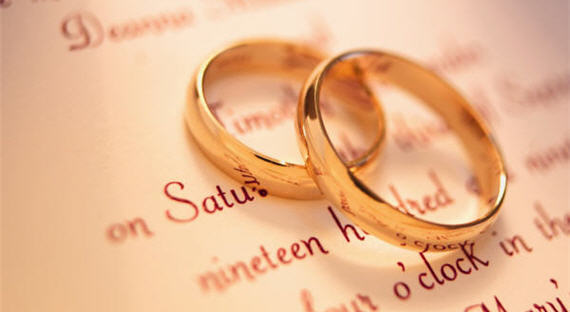 Vice-President Biden said today that a national consensus accepting same-sex marriage is coming:
WASHINGTON — Vice President Joe Biden said Friday that the country is evolving on the issue of gay marriage and he thinks it's inevitable there will be national consensus.

He said on ABC's "Good Morning America" the same thing is happening with the issue of marriage that happened with gays' service in the military.

Changes in attitudes by military leaders, those in the service and the public allowed the repeal by Congress of the "don't ask, don't tell" policy that will eventually allow gays to serve openly in the military.
Video:
This comment comes only a few days after President Obama said at an end-year press conference that his own views on the issue were "evolving":
Just hours after he repealed the "don't ask, don't tell" ban on gays serving openly in the military, President Obama acknowledged the discrepancy in his position on supporting gays in the military, while opposing same-sex marriages, and conceded his "feelings are constantly evolving."

Taking a victory lap at the end of what he called the most "productive post-election period" in decades, the president celebrated the raft of new laws passed
in the final weeks of the year, including the repeal of "don't ask, don't tell," which today he signed into law.

Asked by ABC News' Jake Tapper why he believed gay Americans should now be allowed to fight and die for their country but not enter into legally sanctioned
marriages, the president admitted that he struggled with the duality in those positions.

"My feelings are constantly evolving," Obama told reporters about his position on gay marriage.

"I have friends, I have people who work for me, who are in powerful long-lasting gay or lesbians unions," he said, acknowledging that same-sex marriage is
"something that means a lot to them."

"My baseline is a strong civil union that affords them legal protections," the president said Wednesday, just before leaving for his Christmas vacation in Hawaii. "I recognize from their perspective, it's not enough."
This doesn't represent an official change in position, of course, but things are, as the President said, evolving.