Joe Biden Maintains A Huge Lead In South Carolina
Joe Biden continues to have a strong lead in the Palmetto State, thanks largely to strong support from African-American voters.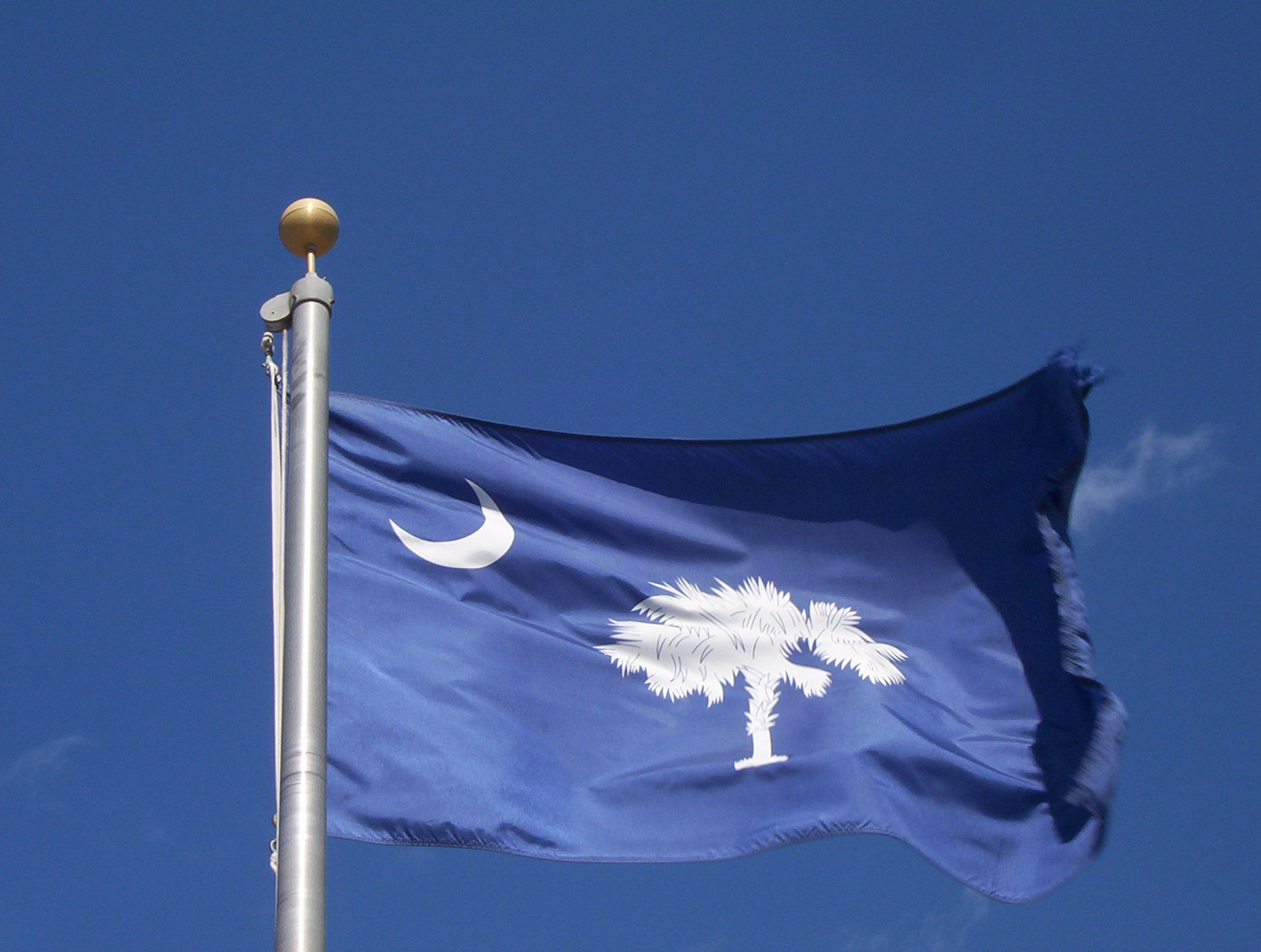 A new poll out of South Carolina shows Joe Biden continuing to hold a seemingly insurmountable lead in a state that will be the first real test of the 2020 field before an electorate that closely matches the composition of the Democratic base:
COLUMBIA — Despite two shaky debates and some recent misstatements, South Carolina Democratic voters still prefer former Vice President Joe Biden in the South's first presidential primary.

Biden led Massachusetts Sen. Elizabeth Warren 36 percent to 17 percent in South Carolina, according to the latest Post and Courier-Change Research Poll.

His advantage dropped by only one point from the last poll taken two months ago. That was before the debates where Biden struggled in the face of pointed challenges about his political record on race as foes raised questions about his comment on working well with segregationists while in the Senate.

Biden has led all five Post and Courier-Change Research polls taken since February by an average of 22 percentage points.

His lead in South Carolina is the largest among the primary's early-voting states.

Vermont Sen. Bernie Sanders was third, at 16 percent, in the latest online survey of likely S.C. Democratic primary voters taken Aug. 9-12. Next in line was California Sen. Kamala Harris at 12 percent.

South Bend, Ind., Mayor Pete Buttigieg, the race's surprise hopeful, took the biggest hit from the June poll, falling from third place to fifth with 5 percent.

New Jersey Sen. Cory Booker, who has held more events in South Carolina than any other candidate, remained in sixth place for the third straight poll at 4 percent.
Going through the whole field, or at least the relevant part of it, the numbers look like this:
Joe Biden — 36%
Elizabeth Warren — 17%
Bernie Sanders — 16%
Kamala Harris — 12%
Pete Buttigieg — 5%
Cory Booker — 4%
Tulsi Gabbard — 2%
All other candidates at or below 1%
As with past polling from the Palmetto State, one of the primary factors driving Biden's wide lead continues to be his support among African-American voters. Among those voters, Biden grabs the support of 45% of the respondents who identified as African-American while Bernie Sanders and Kamala Harris both get 15% of that vote. Among white voters, Biden is actually in second place with 24%, two points behind Warren who gets 26% support from that group while Sanders gets 16%. Biden also holds a lead among all age groups with the exception of 18-34 year-old voters. Among that group, Sanders leads with 30%, followed by Warren (26%). Biden leads by 39 points among votes 65 and older, garnering 53%. Warren is in second place with this group at 14%.
This poll is consistent with other recent polling in the state:
A Monmouth poll conducted in mid-July put Biden at 39%, followed by Harris at 12%, Sanders at 10%, Warren at 9%, Buttigieg at 5% and Cory Booker and Tom Steyer at 2%. All other candidates are at or below 1%;
A CBS News/YouGov poll in early July put Biden at 39%, followed by Sanders at 17%, Warren and Harris tied at 12%, Buttigieg at 5%, Booker at 3%, O'Rourke at 2% and all other candidates at or under 1%
Looking at the RealClearPolitics average for the state, we find the following:
Joe Biden — 38%
Bernie Sanders — 14.3%
Elizabeth Warren — 12.7%
Kamala Harris — 12.0%
Pete Buttigieg — 5%
Cory Booker — 3%
All other candidates under 2%
One of the primary reasons for Biden's huge lead among Democrats in the Palmetto State appears to be the fact that, much like Hillary Clinton in 2016, he appears to have the support of a significant percentage of African-American voters, one of the most important Democratic voting blocs in the state. Three years ago, that segment of the Democratic electorate rallied around Hillary Clinton to such a great extent that she ended up defeating Bernie Sanders, who had surprised the Clinton campaign in the races in Iowa and New Hampshire earlier that month, by an overwhelming margin that marked the beginning of her ascent to the Democratic nomination, by nearly 180,000 votes. This time around, that contingent of the Democratic electorate in South Carolina appears to be rallying behind Biden for the moment despite the fact that there are several minority candidates in the race. Granted, it is early in the contest but this is yet another good sign for Biden in what is still a very young campaign.