John Boehner Briefed Rush Limbaugh On Debt Plan Before He Briefed His Own Caucus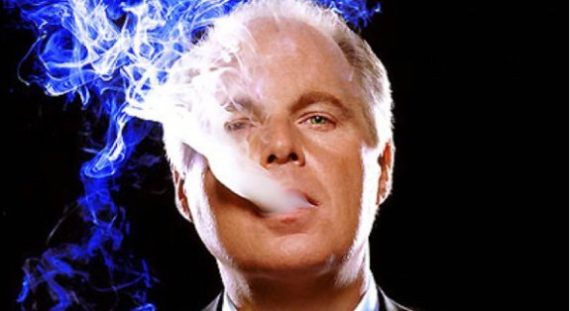 Stories like this make you wonder whose really in charge:
Speaker John Boehner (R-Ohio) outlined the GOP's debt-ceiling plan to conservative commentator Rush Limbaugh on Monday before showing it to his conference.

On Monday during his radio program, Limbaugh talked about the call he received from Boehner. Limbaugh's support of the plan would be advantageous to Republicans because it might help rally the conservative base.

The conservative radio host said Boehner outlined his two-step plan that includes $1.2 trillion in spending cuts and a $1 trillion hike in the debt ceiling. In the second step, a commission would be appointed to come back with additional deficit-reduction proposals, which the Congress could then vote on.

Limbaugh said Boehner told him he was working on the plan with Senate Majority Leader Harry Reid (D-Nev.) and Senate Minority Leader Mitch McConnell (R-Ky.). He also said President Obama was irritated at being left out.

"Boehner told Obama that, Obama got aggravated even more that he's been left out of that," Limbaugh said.

In a nod to the conservative anger over the fall-back proposal McConnell had put forward earlier in the month, Limbaugh said: "I'm told that Senator McConnell has been in a better position than he has been lately … he's on the same page with Boehner now."
In some sense it makes sense for Boehner to reach out to Limbaugh in this manner. The man has a huge audience of politically engaged conservatives and, if you want to keep the base on your side, it's not a bad strategy to have the guy they listen to on your side. Additionally, Boehner's plan was being made public while Limbaugh's show was on the air yesterday and there's a certainly PR advantage to having Limbaugh rally the base behind you while you're rallying the caucus behind you.
At the same time, though, there's something just odd about the idea that the Speaker of the House would talk to a radio talk show host before he'd talk to his colleagues.