John Bolton's Moral Cowardice
A television interview promoting his book further reveals what an awful man he is.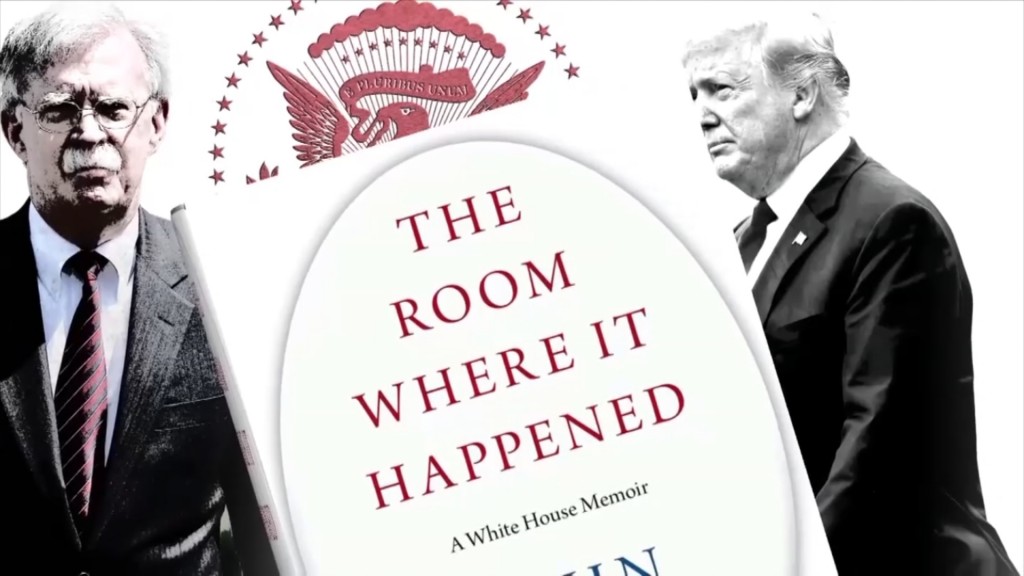 Former National Security Advisor John Bolton was on ABC News last night hawking his tell-all book. He doubled down on being a loathsome human being.
The headline ("Bolton says he hopes Trump is 1-term president, warns country imperiled by his reelection") story is a strong one:
President Donald Trump's longest-serving national security adviser John Bolton condemned his presidency as dangerously damaging to the United States and argued the 2020 election is the last "guardrail" to protect the country from him.

In an exclusive interview with ABC News, Bolton offered a brutal indictment of his former boss, saying, "I hope (history) will remember him as a one-term president who didn't plunge the country irretrievably into a downward spiral we can't recall from. We can get over one term — I have absolute confidence, even if it's not the miracle of a conservative Republican being elected in November. Two terms, I'm more troubled about."

In the interview with ABC News Chief Global Affairs Correspondent Martha Raddatz and in his new book, "The Room Where It Happened," Bolton paints Trump as "stunningly uninformed," making "erratic" and "irrational" decisions, unable to separate his personal and political interests from the country's, and marked and manipulated by foreign adversaries.
None of that is new news, of course, but it's a powerful statement coming from a lifelong Republican who had a front-row seat for the dumpster fire. But, even here, the weasel Bolton falls short.
"I don't think he's a conservative Republican. I'm not going to vote for him in November — certainly not going to vote for Joe Biden either. I'm going to figure out a conservative Republican to vote in," he told Raddatz.
So, Trump is a "stunningly uninformed" and "erratic" man who will, if re-elected, "plunge the country irretrievably into a downward spiral." The only hope of preventing that is elect Joe Biden in November. But Bolton won't do that?
And, of course, this compounds the fact that he's waited months to go public with this, hoping to profit from sales of a book.
Last fall after resigning — Trump said he was fired — he rejected a request to testify before the House and said he would testify only if a judge ordered him to obey a subpoena. The House declined to issue the subpoena to avoid a legal battle. Bolton later said he would obey a subpoena if one was issued by the Senate, but the Republican-controlled Senate did not issue one.

Bolton now said his testimony wouldn't have mattered, while also accusing House Democrats of "impeachment malpractice" for not taking their time and widening their inquiry's scope to include potentially impeachable offenses that Bolton only alleges publicly for the first time in his book.

"I didn't think the Democrats had the wit or the political understanding or the reach to change what, for them, was an exercise in arousing their own base, so that they could say, 'We impeached Donald Trump,'" he said, adding "that conduct (is) almost as bad and somewhat equivalent to Trump."

Bolton told Raddatz he now has "an obligation to let the American people know what it's like in the White House and what their leader is doing."
But pressed about what public obligation he had at the time, he again turned to how the probe was initially conducted.

"It's not my obligation to help the Democrats out of their own problem. My judgment was that I was prepared to testify. But I think now this is actually a better time to tell the story because now the American people can look at it in the context of the most important political decision we make as a nation every four years," he said.

The Republican-controlled Senate ultimately voted not to call any witnesses to testify in Trump's trial, but Bolton now argues it wouldn't have made a difference.

"Minds were made up on Capitol Hill, and my feeling was in the midst of all the chaos that had been created, this would have come and gone, and nobody would have paid any attention to it," he said.
At one level, Bolton is right: his testimony would certainly not have been enough to get two-thirds of a Republican-majority Senate to vote to remove Trump from office.
Yet, this is a man who claims to be on a mission to save the Republic from an unstable lunatic getting a second term and yet he still clings to a childish partisanship where doing so is helping the Democrats? And, indeed, that impeaching Trump for crimes he admits are crimes is simply a partisan act of "rousing the base" that's almost as bad as the crimes themselves?
At best, the man is a coward and a self-serving egotist who cares more about his viability in a future Republican administration than he does the country.