John Edwards Flirting With Female Juror?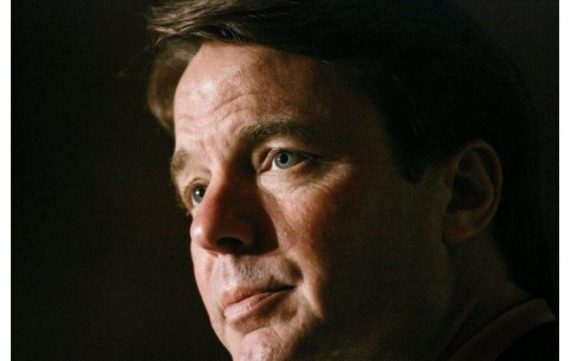 That's what one ABC News reporter covering his trial (currently in Day 5 of jury deliberations) says:
Since the alternates were identified last Thursday, it has been impossible to ignore the dynamic between Edwards and one of the female alternates, an attractive young woman with jet-black hair, who seems to have been flirting with Edwards for days.

The juror clearly instigated the exchanges. She smiles at him.   He smiles at her.    She giggles.     He blushes.

The flirtation has become so obvious that even Edwards' attorneys have to work to suppress their laughter at the absurdity of it all.
Since this woman is an alternate, Edwards isn't really impacting deliberations and we're at the point now where removal of one of the empaneled jurors requiring an alternate to step in and particpate in deliberations would be incredibly unusual. Not to mention the fact that if it happened the prosecution would no doubt object to this woman being the alternate who gets seated in such an event.
Nonetheless, and keeping in mind my doubts about the actual criminal culpability of Edwards in this case, this is pretty creepy, sleazy…..well I need a Thesaurus at this point.
Update: Another thought comes to mind when I read this part of the report:
Here's a riddle:   What comes in group of four and is the color of French's Mustard?

After a week of deliberations, the four alternate jurors have become the prime distraction for the assembled press corps and spectators in the courtroom.

On Thursday the alternates – three women and one man – caused something of a stir when they showed up in matching bright yellow shirts, hardly bothering to suppress their snickering as the judge addressed the main panel of jurors. Today they are all wearing red.
Is this just an example of alternates in a long jury trial who are being required to sit around and do nothing while the other twelve deliberate being a little cheeky? Or, is it a sign that the jurors as a whole don't really think very much of the prosecution's case?