John Kerry Is Right About Middle East Peace, But It Hardly Matters At This Point
Secretary of State John Kerry's speech on Middle East peace was largely correct, but his words are pointless given the fact that neither Israel nor the Palestinians seem serious about peacefully resolving their differences.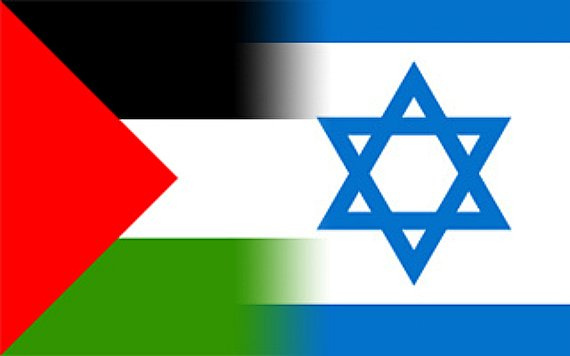 In a long speech yesterday that was somewhat remarkable for its bluntness, Secretary of State John Kerry responded to critics in the U.S. and Israel who have spoken out against the U.S.'s decision to allow the United Nations Security Council to pass a resolution censuring Israel for its policy on West Bank settlements and, for some reason laid out a vision for Middle East peace that will quite obviously be abandoned when he and President Obama leave office in three weeks:
WASHINGTON — Secretary of State John Kerry accused Prime Minister Benjamin Netanyahu of Israel on Wednesday of thwarting peace in the Middle East, speaking with a clarity and harshness almost never heard from American diplomats when discussing one of their closest and strongest allies.

With only 23 days left in his four-year turn as secretary of state, during which he made the search for peace in the Middle East one of his driving missions, Mr. Kerry said the Israeli government was undermining any hope of a two-state solution to its decades-long conflict with the Palestinians.

The American vote last week in the United Nations allowing the condemnation of Israel for settlements in the West Bank and East Jerusalem, he added, was driven by a desire to save Israel from "the most extreme elements" in its own government.

"The status quo is leading toward one state and perpetual occupation," Mr. Kerry said, his voice animated.

His speech was a powerful admonition after years of tension and frustration, with the Obama administration giving public voice to its long-held concern that Israel was headed off a cliff toward international isolation and was condemning itself to a future of low-level, perpetual warfare with the Palestinians.

Reaction was immediate and harsh, not only from Mr. Netanyahu, but also from Senators John McCain, Republican of Arizona, and Chuck Schumer, Democrat of New York. President-elect Donald J. Trump did not even wait for Mr. Kerry to speak before condemning the secretary of state.

The United States and Israel are in the middle of a breach rarely seen since President Harry S. Truman recognized the fragile Israeli state in May 1948. In a direct response to Mr. Netanyahu's barb over the weekend that "friends don't take friends to the Security Council" — a reference to the Obama administration's decision to abstain from the resolution condemning the building of new settlements in disputed territory — Mr. Kerry said the United States acted out of a deeper understanding of the meaning of its alliance.

"Some seem to believe that the U.S. friendship means the U.S. must accept any policy, regardless of our own interests, our own positions, our own words, our own principles — even after urging again and again that the policy must change," he said. "Friends need to tell each other the hard truths, and friendships require mutual respect."

Toward the end of his 70-minute speech in the State Department's auditorium, Mr. Kerry acknowledged that Mr. Trump may well abandon the major principles that the United States has used for decades of Middle East negotiations, including the two-state solution that both Republicans and Democrats support. Mr. Trump is nominating a new American ambassador, David M. Friedman, who has broken with even the pretense of supporting a two-state negotiated agreement and has helped fund some of the settlements Mr. Kerry denounced.

On vacation in Palm Beach, Fla., Mr. Trump posted two Twitter messages rejecting the speech before it was delivered. "We cannot continue to let Israel be treated with such total disdain and disrespect," he wrote on Wednesday morning. After assailing the nuclear deal in Iran and last week's vote at the Security Council, he said, "Stay strong Israel, January 20th is fast approaching!"

(…)

"The Israeli prime minister publicly supports a two-state solution, but his current coalition is the most right-wing in Israeli history, with an agenda driven by its most extreme elements," he said. "The result is that policies of this government — which the prime minister himself just described as 'more committed to settlements than any in Israel's history' — are leading in the opposite direction, towards one state."

Seldom in modern American diplomacy has an American administration so directly confronted — and disavowed — a close ally's actions as Mr. Kerry did on Wednesday, dropping most of the restraint he had shown in public over the past four years. One of the last times was during the Eisenhower administration, when the United States broke with Britain, France and Israel over the 1956 invasion of the Egyptian Sinai. Eisenhower had warned against the invasion and threatened to harm Britain's financial system in retaliation.

When Mr. Kerry got to the principles for a future settlement, they were unsurprising. Many date to the 1990s or earlier, and many to past United Nations resolutions.

The principles he described started with a "secure and recognized border between Israel and a viable and contiguous Palestine," based on Israel's withdrawal from territory occupied since the 1967 war and land swaps to "reflect practical realities on the ground."

A second principle was the creation of a state for the Palestinian people, and a third was a "fair and realistic solution to the Palestinian refugee issue," including compensation. There was no mention of a "right of return" for refugees and their descendants forced to leave Israel and the Palestinian territories, back to 1948.

The fourth principle called for Jerusalem to be the recognized capital of both states, which Mr. Kerry said was "the most sensitive issue for both sides." The fifth was an agreement to satisfy Israel's security needs while ending its military occupation of Palestinian territories.

Mr. Kerry, who has cast himself as one of Israel's greatest friends, said in recent months it became clear he had to "save the two-state solution while there was still time."

"We did not take this decision lightly," he said of the vote in the United Nations Security Council, where the American abstention allowed a 14-to-0 condemnation of Israel go forward. "Israelis are fully justified in decrying attempts to delegitimize their state and question the right of a Jewish state to exist. But this vote was not about that. It was about actions that Israelis and Palestinians are taking that are increasingly rendering a two-state solution impossible."
Not surprisingly, Kerry's speech was immediately attacked both in Washington and Jerusalem. Israel Prime Minister Benjamin Netenyahu, for example, not surprisingly blasted the speech as 'unbalanced' and continued to claim that the United States had pushed the United Nations Resolution behind the scenes even though his government has yet to offer any evidence in support of this claim. Back home, Republican Senator Lindsey Graham accused Kerry of unfairly criticizing Israel while giving the Palestinians a pass for their own failures to honestly come to the table to talk peace, and Democratic Senator Chuck Schumer charged that Kerry had emboldened extremists on both the Israeli and Palestinians sides. President-Elect Trump, meanwhile, responded to the speech by saying that it "speaks for itself" and claiming that Israel has been treated "very, very unfairly" by the Obama Administration and others and promising a change of course. Despite this criticism, though, there was very little in Kerry's speech, except perhaps the tone, that differs from what has been long-standing U.S. policy for decades stretching back to the aftermath of the 19 6 War that brought the West Bank and Gaza under Israeli control after years of being controlled by Arabs.
Anyone who looks dispassionately at the situation on the ground vis a vis the Israelis and Palestinians, and that is admittedly a small group of people since this is an issue that tends to arouse quite strong emotions on both sides, understands that what Kerry said yesterday is largely correct and that peace will never come to the Middle East in general, and between Israel and the Palestinians in particular, will only come with a solution that looks largely like the one that Kerry  outlined. Namely, of course, we're talking about a two-state solution where Israel and an independent Palestine exist side by side. Getting there would not be easy, of course, in no small part because there would need to be a whole host of issues dealt with beforehand that are far easier to discuss than they are to solve. This includes issues ranging from what the borders of such a Palestinian state would be to how to practically deal with the inevitable physical separation of the West Bank and Gaza to, of course, the ultimate thorny issue, the status of Jerusalem, which both sides claim as their capital. Compared to the alternatives, though, it's quite obvious that this is the only solution that can guarantee peace in the long-term.
The status quo, such as it is, is something that clearly cannot continue to exist for much longer without the inevitability of another round of the war and terrorism that has marked the region for the past 49 years or so. Keeping the Palestinians in what essentially amount to an occupation in all but name will only serve to increase resentment toward Israel and the Palestinian leadership that will result most likely in increased support for extremist groups such as Hamas, which already controls Gaza thanks to the Bush Administration's unwise decision to ignore advice from both Israel and Palestinians on the West Bank and insist on elections in Gaza far sooner than was advisable. The result there has been the creation of a terrorist enclave within striking distance of Israel that has already been the launching pad for war. If you want a picture of what maintaining the status quo might be like, just imagine what the future might be like with Hamas in control of the West Bank as well as Gaza. An equally troublesome solution would be one in which the West Bank, in whole or in part, is reabsorbed into Israel as a whole and considered part of Israel. In this scenario, the Palestinian population, which is growing at a much faster pace than the Jewish population of Israel, becomes part of "Israel" in some way. Such a single-state solution would mean one of two things, either Israel ceases to exist as a primarily Jewish state or it ceases to exist as a democratic state. This is the case because we aren't very far from the point where the Palestinian population would be larger than the Jewish population, especially once if it were combined with the Arab population already living inside Israel. At that point, a democratic Israel would mean one where the majority would not be Jewish and would likely have the political power to change the nature of the political system and the laws that have been in place there since 1948. The only way Israel would be able to resist that inevitability would be to either dramatically increase the birth rate among the Jewish population, which seems unlikely, or put in place restrictions on the rights of Palestinians that essentially turn them into second-class citizens in their own country. Given all of that, it's obvious that the only viable solution to the Israeli-Palestinian is one in which an independent Israel exists alongside an independent Palestinian state, both of which recognize each other. Unfortunately, that solution seems no more likely today than it did forty years ago, and Secretary of State Kerry's speech yesterday, coming as it does at the end of his tenure, is largely pointless.
The obstacles to a two-state solution are far too complicated to summarize in one blog post, of course, and I am not going to claim to possess sufficient expertise in Middle East politics to speak to how the parties can get there from where they are today. What is clear, though, is that, right now neither party appears to really want to take the steps necessary to get to the point where talking about how a two-state solution would work. On the Palestinian side, the Palestinian Authority in the West Bank continues to waiver back and forth between public rhetoric that claims they are ready, willing, and able to talk peace and actions that either suggest otherwise or at least make it difficult to assess their veracity and willingness to live up to a deal. Additionally, even if the Palestinian Authority is willing to talk, the fact that Hamas, which controls Gaza, continues to refuse to recognize Israel's right to exist or to disavow its professed goal of wiping Israel off the map and has refused to talk with anyone in any case. Until someone can figure out how to deal with that problem, Israel is correct to be skeptical of just how trustworthy a bargaining partner the Palesntian Authority can possibly be when half of its territory is controlled by a terrorist organization that has regularly launched rockets at civilian targets in Israel. For its part, Israel's policy of building new settlements in areas that would be subject to negotiation in future peace talks is an obvious effort to 0change the facts on the ground to advance its interests and scuttle negotiations by making disputed territory a de facto part of Israel. The Netanyahu government has also sought to punish Palestinians in the West Bank and Gaza by cutting off or curtailing water supplies and other deliveries to areas in the West Bank and Gaza that don't have easy access to such resources on their own. As long as those policies exist on both sides of the table, negotiations are unlikely to be at all fruitful no matter how much this or any other Administration tries to influence events.
Looking at the situation as a whole, Kevin Drum makes the following observations:
In any case, the following things are indisputably true:

Israeli leaders will never* stop building in the West Bank. It would be electoral suicide.
Israeli leaders will never give up the West Bank. It would be electoral suicide.
Israeli leaders will never formally annex the West Bank. It would be electoral suicide.
In other words, nothing is going to happen. Period. Israel is going to keep things as they are, fight off world opinion forever, and hope that maybe over the course of several decades they can slowly get all the Palestinians in the West Bank to emigrate elsewhere. It's sort of like Mitt Romney's "self-deportation" on steroids.

And just in case you think this puts me on the side of the Arabs and Palestinians, forget it. To the extent that I stay even marginally on Israel's side, it's because the Arabs have acted even more abominably. They tried to invade Israel twice. They never cared a fig for the Palestinians except as a convenient poster child. (Jordan must have been the first country in history to lose territory in a war and be happy about it.) They never accepted Israel as legitimate, but for decades they've tacitly tolerated its existence because it gives them an easy way of stirring up demagogic hatreds that help prop up their own vicious regimes. The PLO was a murderous terrorist organization, and Hamas is worse. The intifadas were depraved and ruinous. And despite the fact that the Palestinians were clearly on the losing end of a war and needed to accept the best deal they could get, they remained delusional to the end. I've never bought into the revisionist history that Bill Clinton's Wye River/Camp David/Taba negotiations were unfair to the Palestinians and Yasser Arafat was right to turn down the final proposal. He needed to accept it, and he probably knew it. He was just too cowardly to do it and too convinced that his own leadership was dependent on opposition to Israel.

Even in theory, there is literally no settlement that either the Israelis or the Palestinians would accept right now.44
As noted above, I think Drum is largely correct, which is why Secertary Kerry's speech was little more than a modern-day pointless quest worthy of Don Quixote.