Jon Ossoff Enters Race Against David Perdue In Georgia
Democrat Jon Ossoff has thrown his hat in the ring to challenge David Perdue for Georgia's Senate seat in 2020.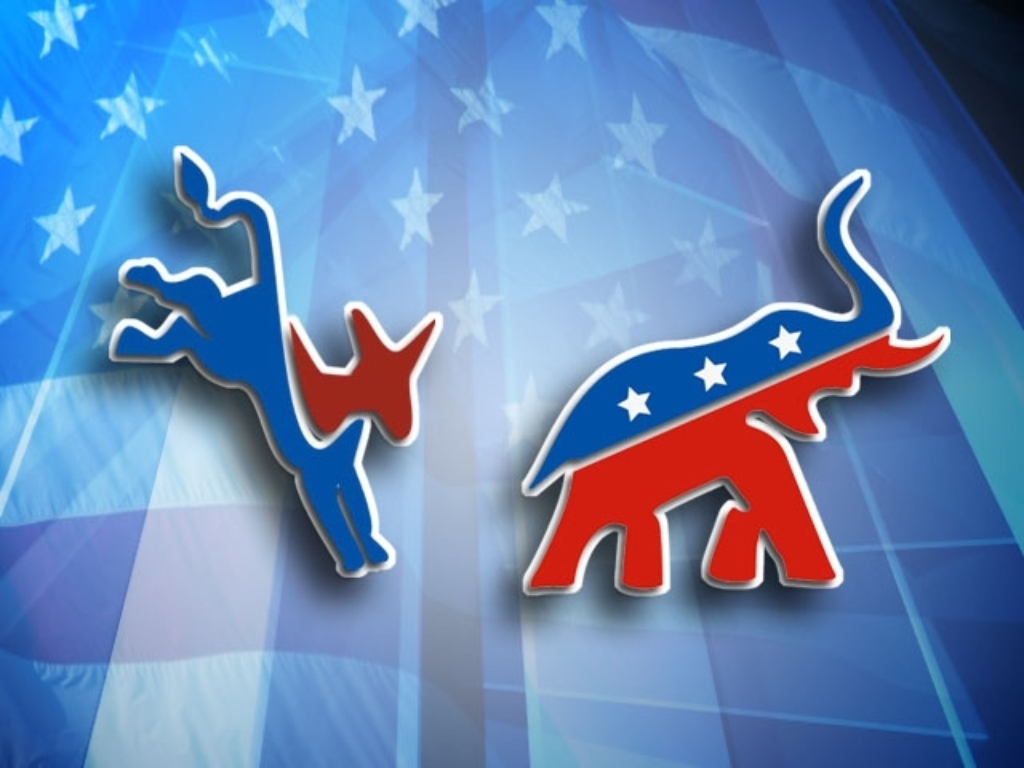 Jon Ossoff, who last made a name for himself in Georgia candidate as the losing candidate in a race to fill a suburban Atlanta district in the House of Representatives, has thrown his hat in the ring to challenge Senator David Perdue:
Jon Ossoff, the Democrat and former documentary filmmaker who came close to flipping a conservative House district in Georgia in 2017, willchallenge Senator David Perdue next year.

Mr. Ossoff made the announcement Monday evening, telling the Atlanta Journal-Constitution that he would "mount a ruthless assault on corruption in our political system." He will formally announce his campaign on Tuesday.

Mr. Ossoff started his campaign with an endorsement from Representative John Lewis Monday night. "Like the many thousands Jon has already organized and inspired, I am ready to work tirelessly to elect him," Mr. Lewis, the Georgia Democrat, said. "Georgia and America need Jon."

With Mr. Perdueup for re-election and Senator Johnny Isaksonresigning, Georgia will be home to two of the most closely watched Senate races in the country in 2020, and Democrats are determined not to squander the opportunity. They now need two candidates strong enough to compete in a red state, and Georgia's biggest Democratic star, Stacey Abrams, has already declined to run and intends to focus her efforts on fighting voter suppression.

Mr. Ossoff, then, is a big get: Beyond Ms. Abrams, there are few Democrats in Georgia with as much name recognition and proven fund-raising power. He raised more than $23 million for his 2017 special election campaign — at the time, the most expensive House race in history — and drew national attention for being competitive in a district, Georgia's Sixth, that had not elected a Democrat since 1976.

(…)

Three other Democrats are already running for Mr. Perdue's seat: Mayor Ted Terry of Clarkston; former Mayor Teresa Tomlinson of Columbus; and Sarah Riggs Amico, who ran for lieutenant governor last year on Ms. Abrams's ticket.

Georgia has not elected a Democratic senator in almost 20 years, but Democrats have believed for some time that the state is trending in their direction because of its changing demographics. The numbers bear that out: In 2016, President Trump's margins of victory in Iowa and Ohio, both swing states, exceeded his margin of victory in Georgia.

Democrats were also encouraged by the midterm elections, in which Ms. McBath unseated Ms. Handel in the Sixth District; another Democrat, Carolyn Bourdeaux, came within two-tenths of a percentage point of unseating Representative Rob Woodall in the neighboring Seventh District; and Ms. Abrams came within 1.5 percentage points of winning the governorship.

Democrats need to gain three seats to control the Senate if they win the White House in 2020, or four seats if Mr. Trump wins re-election, and they don't have a lot of opportunities to do so.
More from the Atlanta Journal-Constitution:
Former congressional candidate Jon Ossoff said he will challenge Republican U.S. Sen. David Perdue and "mount a ruthless assault on corruption in our political system" that's prevented Congress from addressing urgent issues. 

The Democrat told The Atlanta Journal-Constitution he would "raise a grassroots army unlike any this state has ever seen" by expanding the network of supporters who helped him raise roughly $30 million in a 2017 special election he narrowly lost.

"We have squandered trillions on endless war. We have squandered trillions on bailouts for failed banks. We have squandered trillions on tax cuts for wealthy donors. Then we're told there's nothing left over for the people," he said, adding: "The corruption must be rooted out. And Sen. David Perdue is a caricature of Washington corruption."

Ossoff's campaign, which he'll formally announce Tuesday, makes him the fourth Democrat in the race against Perdue, a first-term Republican and former Fortune 500 chief executive with strong ties to President Donald Trump. He also becomes arguably the best known contender thanks to his nationally-watched campaign for Georgia's 6th District.

The 32-year-old announced his Senate run in tandem with the highest-profile endorsement yet in the contest: U.S. Rep. John Lewis, the Atlanta Democrat and civil rights icon who said Ossoff "sparked a flame that is burning brighter than ever."

"Like the many thousands Jon has already organized and inspired, I am ready to work tirelessly to elect him," said Lewis. "Georgia and America need Jon."  

In an interview at his Grant Park home, Ossoff said his first act in the Senate would be to co-sponsor legislation that seeks to undo the Supreme Court's Citizen United decision and allow new restrictions on corporate political donations. 

He said he chose to run against Perdue rather than compete for the soon-to-be-vacated seat held by U.S. Sen. Johnny Isakson, who is stepping down at year's end for health reasons, because Perdue "is one of the least effective and most out-of-touch members of the U.S. Senate." 

"We're in a state where one in three rural children live in poverty, where we have the worst maternal mortality in the entire country, and in a half a decade, this guy hasn't come down from his private island to do a single town hall meeting," Ossoff said. "He hands out favors to his donors. He runs errands for the president."
We last crossed paths with Ossoff two years ago when he nearly beat Republican Karen Handel in a Special Election for the Sixth Congressional District seat formerly held by Congressman Tom Price. Ossoff actually won the jungle primary for the seat but fell short of winning a majority, setting up a runoff election between himself and Karen Handel. Initially, Ossoff was leading Handel in the polls, but Handel ended up pulling off a narrow win that kept the seat in Republican hands. Since then, Ossoff's name has come up from time to time as a potential candidate for office.
When I first saw the announcement on Twitter last night about Ossoff's candidacy, I assumed without looking that he was entering the race to succeed Johnny Isakson, who announced last month that he was retiring from the Senate. This was especially true given the fact that Stacey Abrams, who ran for Governor last year, announced that she would not be running for the seat. It was surprising, then, to see that he's running against Perdue who may be considered a potentially vulnerable incumbent.
While there are several possibilities for why Ossoff is making this decision, there are two that stand out as the most probable. First of all, if he runs for the Isakson seat and manages to win, he'd be required to run again in 2022 for a term in his own right. Defeating Perdue means a full six-year term that won't expire until 2026. Additionally, Ossoff may already know that several other high-profile Democrats will be entering the race for the Isakson seat. Among the names that have been mentioned as potential candidates are Michelle Nunn, the daughter of former Senator Sam Nunn who ran for Senate in 2014, Jason Carter, a former State Senator and Grandson of President Jimmy Carter, and Sally Yates, the former Deputy U.S. Attorney General fired by President Trump early in his Administration over issues involving Michael Flynn and the Russia investigation. Given the relative dearth of prominent Democrats running for the right to challenge Perdue, Ossoff may be calculating he has a better chance of winning his party's nomination for this seat.
Whatever the reasoning, Ossoff could be an interesting candidate, but he will certainly face an uphill battle seeking to unseat an incumbent Senator.