Justice Department and Prosecution of Glenn Greenwald
Does the Attorney General really think advocacy is a crime?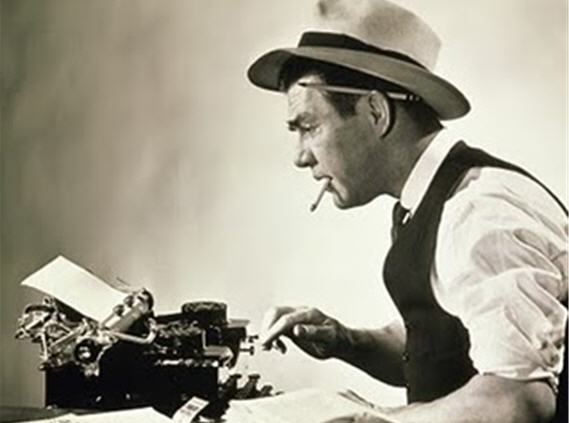 Marcy Wheeler finds this buried deep in a WaPo report on an interview it conducted with Attorney General Eric Holder:
"Unless information that has not come to my attention is presented to me, what I have indicated in my testimony before Congress is that any journalist who's engaged in true journalistic activities is not going to be prosecuted by this Justice Department," Holder said.

"I certainly don't agree with what [Glenn] Greenwald has done," Holder said. "In some ways, he blurs the line between advocate and journalist. But on the basis of what I know now, I'm not sure there is a basis for prosecution of Greenwald." [emphases Wheeler's]
Not unreasonably, Wheeler, who like myself engages in advocacy journalism, is taken aback:
In this passage, which is admittedly not a transcript, Holder seems to distinguish between "true journalistic activities" and "advocate."

If that is, in fact, fair syntax, then it suggests something troubling. Not just that Holder remains open to be persuaded that journalist Glenn Greenwald might be prosecutable. But that the "line" is drawn where "journalism" turns to "advocacy."

Damn. I hope he tells our founding fathers, because it sounds like he might well have prosecuted a sizable chunk of those advocate journalists.
A more charitable—and given the lack of  DoJ prosecutions of other advocacy journalists under Holder's tenure, seemingly more accurate—-reading of the passage is that Holder is guilty of nothing more than a non sequitur in oral presentation. That is, "blur[ring] the line between advocate and journalist" is no more tied in Holder's mind to "basis for prosecution" than "agree with what Greenwald is done." Holder is both assuring the public that he opposes reporters working with criminals to release government secrets to the public, expressing the opinion that Greenwald is on the fringes of whatever constitutes "true journalism" in Holder's mind, and yet saying that he has no evidence that Greenwald committed any actual crime. It's the commission of crime—not likability or quality journalism—that is the basis for prosecution.
Additionally, because I've had much the same struggle as Holder in contextualizing the Greenwald-Snowden affair, I think Holder probably meant "activist" rather than "advocate."
Greenwald has long engaged in advocacy on this issue. He's been one of the most vocal and eloquent supporters of Julian Assange and the individual formerly known as PFC Bradley Manning. While I disagree with Greenwald's position that bringing transparency to US Government secrets, through criminal activity if necessary, is in the public interest, it would be outrageous, indeed, if the DoJ were investigating the possibility of criminal prosecution for touting that view.
But in the Snowden affair, Greenwald seems to have gone well beyond journalism and advocacy; he was an active participant in the plot to illegally disseminate government secrets and was the primary vehicle for making them public.* I don't have the slightest problem with Holder and company doing their due diligence in investigating whether Greenwald, his partner David Miranda, and others who directly helped Snowden violated the law. That sort of scrutiny comes with participation in a criminal conspiracy.
Holder and his team have apparently come to the same conclusion that I have: that, while potentially harmful to US national security interests, Greenwald's actions were legal. While there have been many prosecutions under the Espionage Act over the years, they've been restricted since World War I to those people—government employees and contractors—who had a duty to protect classified information. Greenwald has no such duty.
Correction: The original version of the sentence read "an active participant in the plot to steal government secrets and was the primary vehicle for making them public." This implies something that is neither true nor what I believe: that Greenwald was involved prior to Snowden's decision to steal the documents. My point is merely that, as Greenwald himself acknowledges, he and Snowden actively collaborated not only on the means of transmission of the stolen documents but also on how they would be presented to the public. Snowden wasn't a Bradley Manning, interested simply in dumping documents; he needed a collaborator to maximize the impact of the release.