Kamala Harris Wants To Use Federal Authority To Monitor State Abortion Laws
Kamala Harris is trying to jump-start her Presidential campaign with an idea for a new law, but it's probably unconstitutional and would never get through Congress.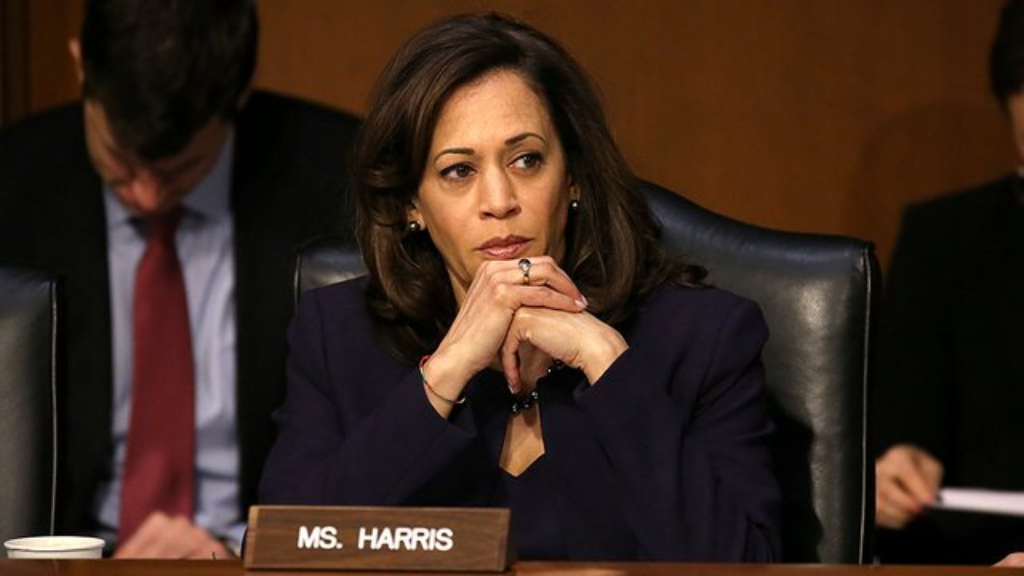 Senator Kamala Harris is seeking to put some energy in her campaign by promising that if she is elected President she would advocate a law that would require states to get permission from the Federal Government before passing any law impacting the right to an abortion:
Senator Kamala Harris of California unveiled a plan on Tuesday that would require states and localities with a history of unconstitutionally restricting abortion rights to obtain federal approval before such laws can take effect.


Ms. Harris, who is seeking the Democratic nomination for president, called for what is known as a "preclearance requirement" in the plan, released as numerous states have passed laws to sharply limit abortions.


"When we look at a law like what's happening in Alabama and they're saying they're going to sentence a doctor to 99 years, as a prosecutor, let me tell you, I got a real problem with that," Ms. Harris said on MSNBC on Tuesday night, referring to an Alabama law intended to ban most abortions in the state.


"We cannot tolerate a perspective that is about going backward and not understanding women have agency, women have value, women have authority to make decisions about their own lives and their own bodies," she said.

The requirement would apply to jurisdictions with a history of violating Roe v. Wade, the Supreme Court's landmark decision in 1973 that established the constitutional right to abortion. These jurisdictions would have to clear new abortion laws with the Justice Department before putting them into effect.


Ms. Harris is one of several Democrats in the 2020 race who have sharply criticized laws passed in Alabama, Missouri and other states that severely restrict abortion. She is also one of several Senate co-sponsors of the Women's Health Protection Act, which would prevent any government entity from imposing various restrictions on abortion services.


Though some Democratic presidential candidates have already called on Congress to codify abortion rights, Ms. Harris's campaign said her proposal went further by shifting the burden to states with a history of flouting Roe; the campaign cited South Carolina, Iowa and Georgia as examples.


(…)

The Harris campaign said any change to abortion laws in a covered jurisdiction would remain legally unenforceable until the Justice Department determined that it adhered to the standards laid out in Roe and by the Women's Health Protection Act, which remains stalled in the Republican-controlled Senate.


Ms. Harris's campaign also said a number of guardrails would be put in place to protect the preclearance requirement regardless of a particular administration's view of abortion.


"With reproductive freedom under attack nationwide, we're heartened to see Senator Kamala Harris rolling out a bold plan to defend our fundamental rights," said Sasha Bruce, senior vice president at NARAL Pro-Choice America, an advocacy organization.


"Every candidate in this field should know it's not enough to simply call yourself pro-choice," Ms. Bruce said. "All candidates need to back up their words with a concrete plan for action, especially given the tenuous thread by which reproductive freedom hangs."

As a campaign rallying cry, it's easy to see why Harris would latch onto an idea like this. With the confirmation of Justices Neil Gorsuch and Brett Kavanaugh, concern has increased that the Supreme Court's precedents in Roe v. Wade and Planned Parenthood v Casey. and reaffirmed in Whole Women's Health v. Hellerstadt et al, are under a threat unlike one they have faced before. This has been emphasized more recently with the passage of highly restrictive laws in jurisdictions such as Alabama, Louisiana, Mississippi, Missouri, Ohio, and Georgia that are clearly intended to be a challenge to the Roe/Casey precedents. The idea of passing a Federal law that would make it harder for states to restrict the right to an abortion even if Roe and Casey are overruled is one that would obviously appeal to Democratic voters. The problem for Harris is that this idea of hers faces two problems, one practical and the other legal.
On the practical side, there is the simple fact that this is not something that Harris or any other Democratic President could implement on their own. As even she acknowledges that it would take Congressional authorization to accomplish this. Getting a proposal like this through the House would obviously require Democrats to maintain control of the House. Assuming that happens, though, it's rather obvious that this matter will die in the Senate. That outcome is obviously certain if Republicans maintain control of the Senate after the 2020 elections, with the likelihood being that Senate Majority Leader Mitch McConnell would not even bring the matter up for consideration. Even if the GOP loses control of the Senate next year, though, the odds of legislation like this making its way to the hypothetical desk of a hypothetical President Kamala Harris are basically zero. Such a measure would need to get past the legislative filibuster, meaning it would need to get 60 votes in a Cloture Moton. Absent the unlikely possibility that Democrats somehow get a filibuster-proof majority in the Senate, that isn't going to happen.
Assuming for a second that the law somehow manages to get past the Senate and signed into law, it does not appear to me that there is a sufficient legal basis to support the constitutionality of Harris's proposal. The idea obviously is modeled after the Voting Rights Act and its provision regarding the requirements of certain jurisdictions to obtain permission from the Justice Department before making changes to their voting laws that would impact minorities. Leaving aside for a second the fact that this pre-clearance provision was struck down by the Supreme Court several years ago due to the fact that the list of jurisdictions requiring pre-clearance had not changed since 1965, it's clear that there's a difference between the VRA and Harris's proposal.
The Voting Rights Act is clearly justified by the authority granted to Congress to enforce the provisions of the 15th Amendment, which extended the right to vote to African-Americans and other racial minorities. Outside of the Supreme Court's ruling in Roe and Casey, there is no similar provision of the Constitution granting Congress the same authority with respect to the right to abortion. If those cases are overruled or limited in some way, then any authority that did exist would no longer exist, and it's not at all clear that those decisions by themselves can form the sufficient basis for the kind of wide-ranging law that Harris is proposing. In any case, if something like this did become law it would immediately be challenged in court and there's a good chance it would not pass Constitutional muster.
As I said, this may work as a rallying cry for Harris's campaign. As a workable idea, it leaves much to be desired.