Katie Hill Bankrupt After Losing Revenge Porn Suit
The law is behind the times.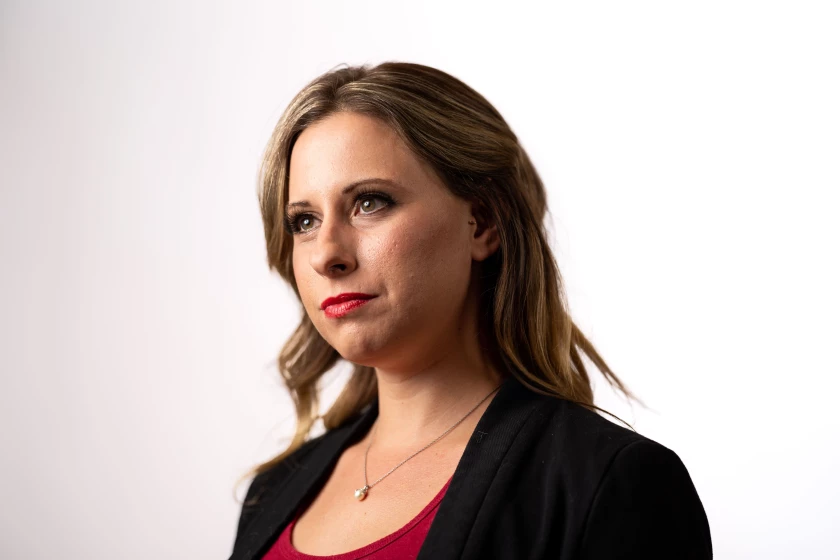 LA Times ("Former Rep. Katie Hill, who lost revenge porn lawsuit, files for bankruptcy")
Democrat Katie Hill, a former California congresswoman who owes hundreds of thousands of dollars to media parties she unsuccessfully sued over the publication of salacious pictures while she was in office, has filed for bankruptcy.

If successful, the move could allow Hill to avoid paying attorneys' fees to the defendants, including a conservative website, a British tabloid and two journalists. The financial judgments were rendered in 2021 after a judge dismissed her lawsuit accusing multiple parties of distributing and publishing intimate pictures of Hill without her consent.

The suit received national scrutiny because it pitted California's "revenge porn" law against the 1st Amendment.

Hill's attorney said her client is the victim in the case and had no choice other than to file for bankruptcy because of the ruling's financial toll.

"It's a broken system where a plaintiff's sensible use of our legal system to adjudicate fundamental breaches to their sexual privacy results in such financially punishing consequences for daring to file a legal case that bankruptcy is the last resort," Carrie Goldberg said.
I'm as close to a free speech absolutist as they come but can come up with no principle that justifies revenge porn or a right to re-publish it. Regardless of whether one believes the US Constitution guarantees personal privacy via substantive due process (and I'm skeptical on that front) basic decency demands that we shun those who do this sort of thing.
Certainly, a Member of Congress is a public figure and the fact that someone has published scandalous photos or videos of her would be newsworthy. So, absolutely believe the press should be free to report and comment on the matter. But they can surely do that without actually re-publishing the images in question.
To be clear: if it wasn't illegal for them to publish these materials, they shouldn't be liable for damages under the NYT v Sullivan and succeeding doctrines. But I think an exception should be carved out for this sort of thing and that distributing revenge porn, in general, should be a criminal act.