Kenny Rogers, Country Legend, Dead at 81
He was the king of crossover hits long before Garth Brooks.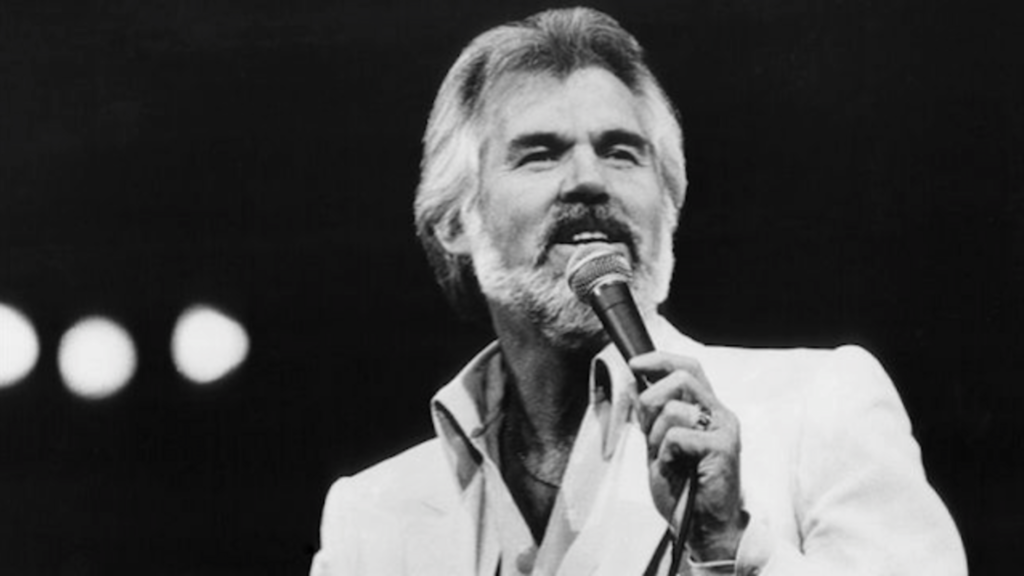 One of the most decorated and beloved musical artists of the 1970s and 1980s has passed.
Yahoo ("Crossover country superstar Kenny Rogers dies at age 81"):
Kenny Rogers has died, according to his publicist, Keith Hagan. A statement released by Hagan on Friday evening says the country legend "passed away peacefully at home from natural causes under the care of hospice and surrounded by his family." Rogers was 81 years old.

During his six-decade, genre-hopping career, Rogers released 65 albums and sold more than 165 million records, making him one of the most successful recording artists of all time. A massive crossover star, he not only scored 24 No. 1 hits on the Billboard country chart, but more than 120 hits across various genre charts — including his 1978 signature story song "The Gambler," which inspired five television movies and was selected for preservation in the National Recording Registry by the Library of Congress. A Country Music Hall of Fame inductee in 2013, Rogers also won three Grammy Awards, 13 American Music Awards, six Country Music Association Awards, the CMA Willie Nelson Lifetime Achievement Award, and the CMT Artist of a Lifetime Award.

[…]

Rogers's cross-genre collaborations resulted in some of this biggest hits — notably "Islands in the Stream," duet with Dolly Parton written by the Bee Gees, and the Lionel Richie-penned "Lady," both of which topped the Billboard Hot 100. A David Foster-produced duet with Scottish pop diva Sheena Easton, a cover of Bob Seger's "We've Got Tonight," went to No. 1 on the country chart and No. 6 on the pop chart. Rogers was also one of the 45 superstars recruited by Richie to perform on the USA for Africa charity single "We Are the World" in 1985.
NYT ("Kenny Rogers, Who Brought Country Music to a Pop Audience, Dies at 81") adds:
By the time he retired from performing for health reasons in 2018, Mr. Rogers had placed more than 50 singles in the country Top 40, of which 20 also appeared in the pop Top 40. Long before the ascendancy of Garth Brooks and Shania Twain in the 1990s, he was among the first country artists to sell out arenas.

Mr. Rogers's popularity stemmed partly from his genial persona and rugged good looks, but also from his ability to inhabit his material, which, he often said, was of two main types: love songs like "You Decorated My Life" and narrative ballads like "The Gambler" and "Lucille."

"All the songs I record fall into one of two categories, as a rule," he said in a 2012 interview with NPR. "One is ballads that say what every man would like to say and every woman would like to hear. The other is story songs that have social significance.

"'Reuben James' was about a black man who raised a white child," he continued, referring to a 1969 song that was a Top 40 hit for his group Kenny Rogers and the First Edition. "'Coward of the County' was about a rape. 'Ruby, Don't Take Your Love to Town' was about a guy who came home from war."

"Ruby" in particular revealed Mr. Rogers's command as an interpreter of narrative ballads. Written by Mel Tillis, the song is about a veteran, left impotent and bound to a wheelchair by the Vietnam War, who must endure the agony of watching his wife leave the house every night to meet other men.

"And if I could move, I'd get my gun and put her in the ground," Mr. Rogers broods as the record ends.

[…]

More a fan favorite than a critics' darling, Mr. Rogers was something of a late bloomer in country music; his career as a solo artist did not gain traction until after his breakthrough single, "Lucille," was released by United Artists in 1977. He was 38 at the time.
"The executives at United Artists Records thought I was too old, creeping up on 40, and too pop to have much success in country," Mr. Rogers wrote of his recording career before "Lucille," a cheating song complicated by the narrator's conscience-haunted change of heart, in his 2012 memoir, "Luck or Something Like It." "Lucille" became his first No. 1 country hit and reached the pop Top 10 as well.

"Once we made the story song a viable art form for me, the songs just poured in," he added, alluding to subsequent hits like "Coward of the County" and "The Gambler." "Every songwriter with a story song sent it to me."
Variety ("Country Music Icon Kenny Rogers Dies at 81") adds:
Rogers was one of the progenitors of country-pop crossover at the superstar level. "I came into country music not trying to change country music but trying to survive," he said in a 2016 interview with CMT.com. "And so I did songs that were not country but were more pop. Nowadays they're not doing country songs at all. What they're doing is creating their own genre of country music. But I told somebody the other day, country music is what country people will buy. If the country audience doesn't buy it, they'll kick it out. And if they do, then it becomes country music. It's just era of country music we're in."

[…]

Country historian Bill C. Malone noted that Rogers' ingratiating style "has been the chief source of his immense success. Rogers is a consummate storyteller, with an intimate and compelling style that almost demands the listener's concentration. When his husky tenor voice slips down into a raspy, gravelly register, as it sometimes does, Rogers pulls the listener even further into his confidence."
My parents were big country music fans, so I grew up on Rogers' music and we certainly watched at least one of the "Gambler" movies, probably more.
He was an immense talent and incredibly likable on television. His crossover appeal is obvious in hindsight, in that he was a balladeer and storyteller who defied genre. In that way, he was like two other "country" stars of the era, Glen Campbell and John Denver.
For whatever reason, I haven't revisited his music in decades. While I still listen to some 1970s and 1980s country—and even more of the rock and pop music of that era—Rogers' catalog doesn't really resonate with me in the same way.