Kraken me Up
The farce will be with her. Always.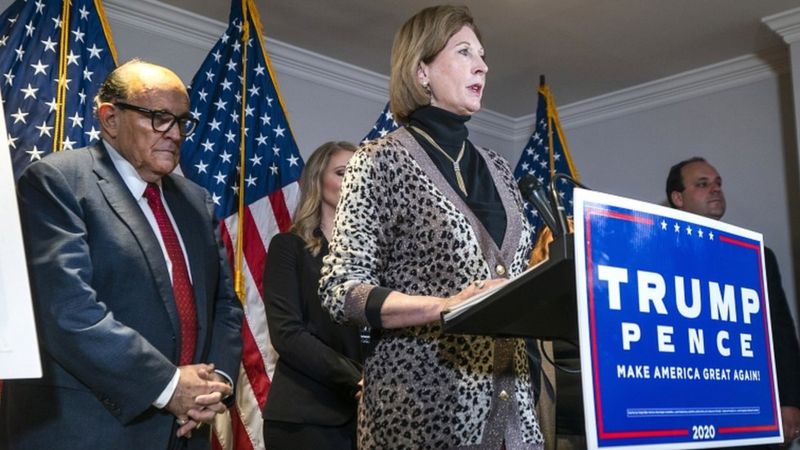 The legend of Sidney Powell, Elite Strike Force Attorney-at-law continues to grow. Via Law and Crime: Sidney Powell's Georgia Kraken Filing Began by Saying Dominion Flipped Votes from Biden to Trump.
The Georgia Kraken, when arguing on Friday that the Eleventh Circuit has jurisdiction to hear its appeal, said Dominion Voting Systems rigged the election against Joe Biden. The assertion can be found in the first paragraph of Sidney Powell and Lin Wood's background presentation of their case.

"[T]here were all imaginable varieties of voting fraud," appellants said, "including machine-controlled algorithms deliberately run by Dominion Voting Systems that generally took more than 2.5% of the votes from Mr. Biden and flipped them to Mr. Trump for a more than 5% fraudulent increase for Mr. Biden."

To be clear, this line says that Dominion took votes from Biden and gave them to Trump—to increase Biden's vote. That's an … interesting theory and "epic fail."
Emphasis mine.
I suppose people who write in glass houses shouldn't throw stones, as I have made countless errors and typos over the years here at OTB alone. Still, I would like to think if I was preparing a major court filing certain to be scrutinized to the nth degree, I might have some competent folks proofread the darn thing.
And while typo-shaming is hardly the highest form of criticism, I figure when a person is trying to subvert democracy and disenfranchise millions, such shaming is hardly out of bounds.
And, of course, there is the more salient fact that she has no evidence and is continually losing in court in any way that matters.
Also from Law and Crime: Eleventh Circuit Dismisses Sidney Powell and Lin Wood's Appeal in Georgia Kraken Case: The Answer Is 'No'.
The whole thing is simultaneously ridiculous and incredibly dangerous since a lot of Americans are taking these outlandish "theories" seriously.