Krauthammer Declares Obama the Winner of the Tax Debate
Krauthammer thinks Obama tricked the GOP into agreeing to Stimulus II.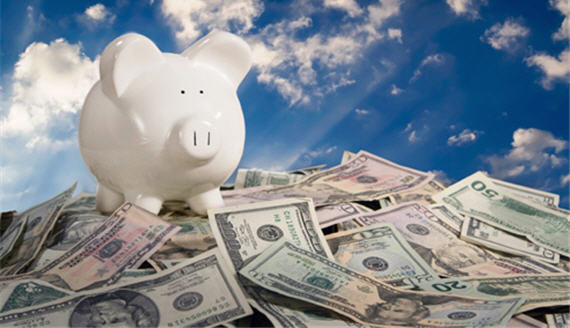 Via his WaPo column (Swindle of the year):
Barack Obama won the great tax-cut showdown of 2010 – and House Democrats don't have a clue that he did. In the deal struck this week, the president negotiated the biggest stimulus in American history, larger than his $814 billion 2009 stimulus package. It will pump a trillion borrowed Chinese dollars into the U.S. economy over the next two years – which just happen to be the two years of the run-up to the next presidential election. This is a defeat?
Of course, this assumes that the package passes the House, which at the moment is in doubt.  See WaPo:  House Democrats vow to block tax measure.  (One figures that some sort of further deal will be cut before the clock runs out, but we shall see).
The part of Krauthammer's piece that I found the most interesting is that he focuses on the cost of the package, rather than extoling the tax cuts:
these are the same Republicans who spent 2010 running on limited government and reducing debt. And this budget busting occurs less than a week after the president's deficit commission had supposedly signaled a new national consensus of austerity and frugality.

[…]

Stimulus II will still blow another near-$1 trillion hole in the budget.
This is interesting because there is nary a peep of the Republican orthodoxy that all tax cuts pay for themselves through creating enough economic growth to raise revenues.  Indeed, Krauthammer describes the top marginal income tax rates as follows: "a mere 4.6-point increase in marginal tax rates for upper incomes" (emphasis mine).   Funny, to listen to some talk the shift from 35% to 39.6% is the path to socialism.  It is an interesting dismissal of such talk by a key conservative commentator.
He also is pointing out that a lot of the Tea Party rhetoric was just that for many Republicans during the recent campaign both in the quote above and here:
Obama is no fool. While getting Republicans to boost his own reelection chances, he gets them to make a mockery of their newfound, second-chance, post-Bush, Tea-Party, this-time-we're-serious persona of debt-averse fiscal responsibility.
Now, I recognize that the true Tea Partiers (i.e., those new to politics entirely) won't be sworn in until January.  However, practically the whole of the GOP embraced the TP message of smaller government and deficit and debt reduction.  And yet, the first post-election move is to increase both the deficit and the debt.
UPDATE (James Joyner):  mistermix has a great line on this:  "The world is turning upside down: Krauthammer thinks Obama is a genius and Kos is comparing Obama to Neville Chamberlain."  Those are not, I would note, mutually exclusive options.