Kristol on Palin's Speech (and Hume on her Presidential Ambitions)
Both Bill Kristol and Brit Hume had interesting observations about Palin's "blood libel" speech today on FNS.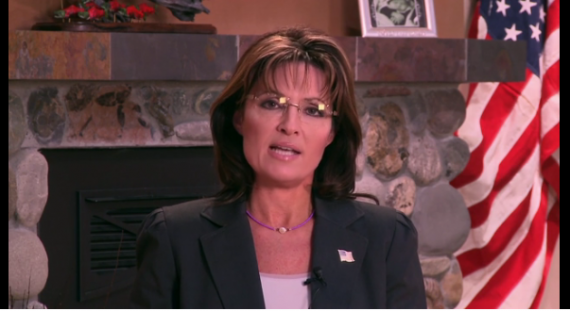 On today's Fox News Sunday panel, the topic of Sarah Palin's "blood libel" speech came up:
WALLACE: Do you think she — to the degree that she has electoral political ambitions, do you think she hurt herself?

KRISTOL: A little bit. And I think it's part of a pattern, honestly, where she has been engaging — I mean, I say it as a fellow person. I mean, she fights back against all her critics, but probably one of the things that you should do when you're either a governor or running for president is you should pick your fights a little more carefully.
If Bill Kristol is willing to allow that the speech hurt Palin even "a little bit" then I think it is fair to say that it was a net negative.
Interestingly, in the same interchange, Britt Hume saw the video as evidence that Palin is running for the GOP presidential nomination. Said Hume:
What I did take away from it is if you're not running for president, and you are caught up in a controversy like this, why would you have this highly-produced video? I mean, it smelled like a presidential candidate to me. And I had my doubts about whether she is running for president. After this episode, I'm beginning to think that maybe she will indeed run.