Last Surviving Doughboy Seeks World War One Memorial In DC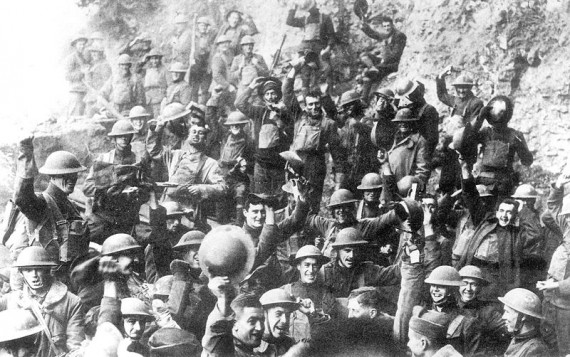 The last member of a generation of Americans sent off to die in the trenches of France thinks it's time that the soldiers of World War One had a memorial on the National Mall:
MORGANTOWN, W.Va. — America's last surviving World War I veteran says Congress should pass legislation to create a memorial in the nation's capital honoring veterans of that conflict.

Frank Buckles, the 109-year-old honorary chairman of the World War I Memorial Foundation, said Wednesday on the eve of Veterans Day that such a memorial is overdue.

The West Virginia resident is the last of 5 million Americans who served in World War I. He says a memorial doesn't have to be elaborate, but a monument should be created alongsideothers commemorating other 20th century conflicts.
This does seem to be worthy of consideration. The National Mall currently contains memorials to World War II, the Korean War, and the Vietnam War. It would seem appropriate to have some recognition for the 4,000,000 men, 300,000 casualties, and 110,000 deaths that the United States gave to a war that, quite honestly, we never should've been involved in to begin with, or as Harry Patch, who was the last surviving British combat veteran from the Great War until he died in 2009 put it:
Mr. Patch did not speak about his war experiences until he was 100. Once he did, he was adamant that the slaughter he witnessed had not been justified.

"I met someone from the German side, and we both shared the same opinion: We fought, we finished and we were friends," he said in 2007.

"It wasn't worth it."
Twenty million people dead for no good reason, and, in the end, all it did was set the stage for the greatest slaughter in human history.
What a waste. The very least those men deserve is a memorial on the National Mall.