Lather or Rinse, Repeat As Necessary
Contrasting the treatment of two DOJ stories is a case study in media bias.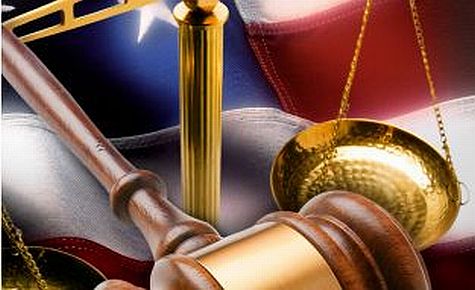 Contrasting the treatment of two DOJ stories is a case study in media bias. On the one hand, there's the Bush-era "scandal" involving the firings of politically appointees. US attorneys serve at the pleasure of the President, so their termination was perfectly legal. Nevertheless, the media worked itself into a froth, resulting in scores of news stories, Congressional hearings, and a two-year DOJ investigation that led, inevitably, to the story fading away into nothing was once its usefulness was depleted.
On the other hand, the Obama DOJ's swift dismissal of the New Black Panther voter intimidation case, after getting a judgment in its favour, was immediately and almost universally waved off as a non-story. The original whistleblower, a career DOJ lawyer (not a political appointee), was slapped with the "conservative" label (often, at least in part, with the aforementioned politicization "scandal" offered as proof) and his charges therefore treated as unworthy of consideration. The fact that multiple colleagues came forward to support his allegations that the Obama DOJ was refusing, as a matter of policy, to practice race-neutral law enforcement was all but ignored.
So now we reach the rinse cycle wherein the dereliction of the "mainstream" media, who have almost uniformly treated the story like something unsavoury stuck to the bottom of their Alan Edmondses from the beginning, becomes self-proving. "Fox News and… other right-wing outlets" aren't engaging in journalism in being the only outlets to treat these facts as newsworthy. They're just a "media echo chamber."
Did the NBP engage in voter intimidation? Without access to the full case file, I have no way to know. But it isn't necessary to belabour the point that the mere suggestion that a Republican DOJ was engaging in racial bias in enforcing the law would be a scandal of epic proportions. Not so for a Democratic administration. There's no interest in discovering and reporting the actual truth value of the allegations; it's totally irrelevant. Instead, we are told that, because the Bush DOJ (acknowledging the extraordinarily high level of proof required to successfully prosecute a criminal charge) downgraded the case to a civil complaint — and all of the people making the allegations are "conservatives" anyway — there's simply nothing to talk about at all.