Laura Ingraham's Response to Her Disturbing Diatribe
Laura Ingraham has responded to the deluge of criticism to her foolish and disturbing commentary. This response is also disturbing. Her attempt to walk back the racist tone of her monologue falls flat. Her statement trying to make her views more clear reveal more of her limited thinking on this matter and in general.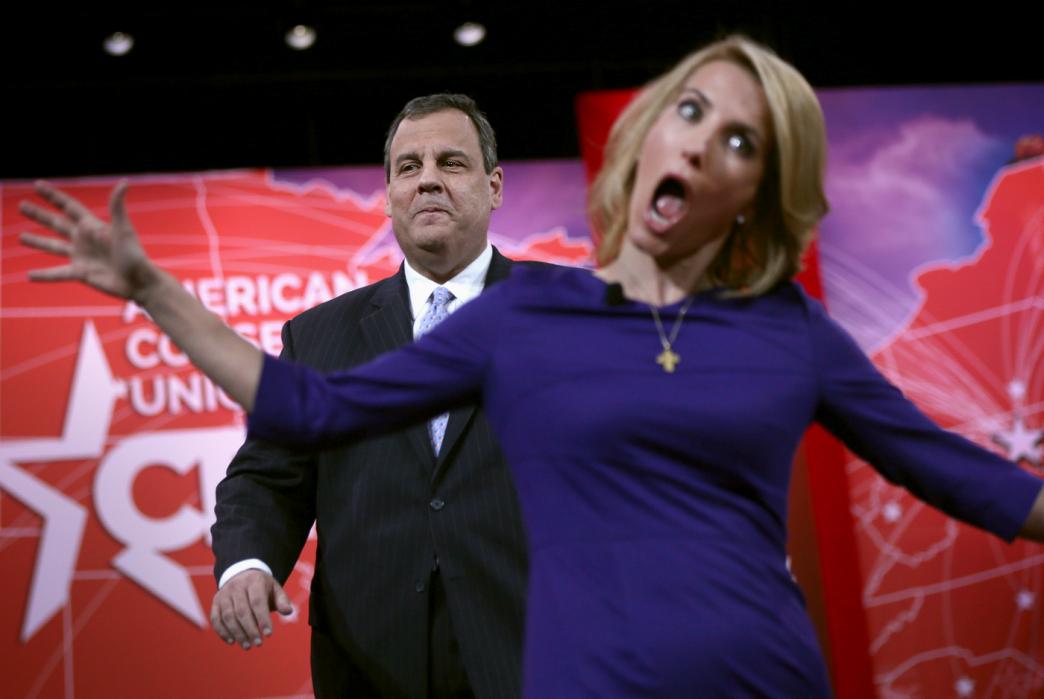 So of course Laura Ingraham has responded to the deluge of criticism to her foolish and disturbing commentary. This response is also disturbing. Here is her response,
LAURA INGRAHAM, FOX NEWS: I want to start tonight by addressing my commentary at the top of last night's show. A message to those who are distorting my views, including all white nationalists and especially one racist freak whose name I will not even mention. You do not have my support, you don't represent my views and you are antithetical to the beliefs I hold dear. The purpose of last night's angle was to point out that the rule of law – meaning secure borders – is something that used to bind our country together. And despite what some may be contending – I made explicitly clear that my commentary had nothing to do with race or ethnicity, but rather a shared goal of keeping America safe, and her citizens safe and prosperous. Furthermore, as I have said repeatedly on this show, merit based immigration does wonders for our country's economy, our way of life and how we define our country – I even said that in my opening thoughts last night. I want to make it really clear that my concern will continue to remain with the families who have suffered the tragic results of illegal immigration, the children put in dangerous and unfair situations at the border, and all those border agents around the country who work to keep our country safe.
I am struck by the opening comments. If something you have written or said is being extolled by people whom you find abhorrent maybe you need to reconsider what was written or said and Ms. Ingraham does not do that. She simply says she does not support them. Of course you would say that. But the fact is your views on immigration are quite in line with a disturbing line of thought that we see with authoritarians. That we can and should control people. In this case we should control people who want to move around and do so to try and start a better life. That used to be a key aspect of the United States. Immigrants coming to America and making a better life for themselves and the people already here.
The notion about the rule of law does not impress me either. To be clear I think laws are important, but I, like Hayek and those working in his intellectual tradition, draw a distinction between law and legislation. The law is something discovered, something found via the interactions of humans. In this sense law, or common law, changes and evolves over time. Legislation on the other hand is top down and is often aimed at over-riding common law. So I do find law important, but this statement from Ingraham is, in my view, blinkered. It has that "the law is the law" blinkered tone to it. If a law is bad, then it is bad and I would argue people are not obligated to follow that law. Segregation was once "the law" would Ingraham seriously argue that we should blindly follow that law? Were black people who purposely violated that law to try and bring about change awful people and deserved what they got? Should they have just shut up and waited for the white majority to wake up and see the error of their ways? Absolutely not. In fact, the fact that there were laws of that nature indicates that the people enacting were quite aware of "the error of their ways" which is exactly why they had laws…to stop people from doing things these lawmakers did not like.
Further, her thinking is way, way too simple. She went on to note horrible crimes committed by immigrants, usually illegal, and then concludes (implicitlly): these things are really bad and we should stop immigration and we'll stop these crimes. Maybe so, but this is the type of wrongheaded thinking that Frédéric Bastiat pointed out 168 years ago. She is pointing to what is "Seen" and ignoring what is "Unseen". Yes, we can see the horrors that some immigrants have engaged in. And by some I mean a very small fraction. What is not being seen by Ingraham, or if she does see it then she is deliberately ignoring it which makes her despicable, are the vast majority of immigrants, legal and illegal, who do not do horrible things. Indeed, these people are here to make a better life for themselves and the people already here.
That last point cannot be emphasized enough, in my view. During her disgusting diatribe on her show, Ingraham referenced Adam Smith and the Wealth of Nations and that the people coming here do not have an appreciation for his ideas. Well…neither does Ingraham. Smith, and latter Bastiat, Ricardo, etc. have noticed the benefits of free trade. Allowing people to move around freely is part of free trade. It is one way how labor can cross borders. And when people come here to make a better life form themselves they end up doing so typically by providing labor to people already here. Clearly the immigrants want the money more than their labor, and the people hiring them want their labor more than they want the money. Thus, the value each party obtains from the transaction is greater than the value of the money. Using neoclassical economic terms for the immigrant we call this "the producer's surplus" and for the firms and individuals "the consumer's surplus". Thus the statement, "Immigrants coming to America and making a better life for themselves and the people already here." Really, if you are going to invoke Adam Smith for the love of God understand him.
Moreover, the idea of stopping immigrants, either illegal or legal, in an attempt to prevent these crimes is to deny such mutually beneficial exchanges between millions of people. Yes, those crimes are horrible, but we often cannot tell ex ante who is going to commit such crimes. If we were to take a random sample of 1,000,000 Americans with no criminal background (assume we had perfect information on this for the point of this thought experiment) some of those 1,000,000 Americans would do horrible things. Some on purpose some by accident, but horrible things would still occur. According to Ingraham's blinkered logic we should lock them all up or send all of them out of the country or something. Basically impose heavy burdens on all 1,000,000 people. This is in no way a sensible view. In fact, it is a horrible view. To punish those who have done nothing wrong is bad.
And "merit based immigration"? Sorry but this more dubious reasoning. Look at some of our most successful entrepreneurs a number of them are college dropouts. My point is that you cannot tell ex ante who or where or what the Next Big Thing™ is going to be. Innovation is a process that is non-obvious. Let's take an example, a writer of fiction novels. Such a person is going to take things we already have and recombine them in a way that is both new and hopefully interesting to lots of other people. We already have the words, paper, glue, etc. to produce a book, but the writer will take those words and combine them into what he thinks is a compelling story that people will enjoy reading. But typically there is no way to know if this will be the case ex ante. The writer might think it is a good idea, the publisher might as well, but it also depends on people who like reading fiction novels, especially of the kind the author is writing. And my guess is most novels that are written either are not published, or if they are published they do not sell a tremendous number of copies. Bringing this back to immigration, if we try to "cherry pick" the immigrants we could very well be leaving out of our batch of cherry picked immigrants somebody who is going to come up with a great innovation. To be sure, the immigrants in that cherry picked batch will likely be productive, but this is also likely true of those not cherry picked. Emigrating to another country is not for the feint of heart, especially when you have few resources and may not even speak the local language. These people are risk takers which is also good for economy. Risk takers will start businesses and employ people.
In fact, this notion of "merit based immigration" is an example of economic planning, picking the winners and the losers. Which again is contrary to the very ideas in the Wealth of Nations and other economic thinkers like Mises, Hayek and more recently Brian Arthur and those economists working in/with complexity theory/complex adaptive systems. The economy is a trial-and-error process, that is there is no way to know what is going to be the next Big Thing™. If it were possible, how come we don't have the next 10 great innovations right now? Ingraham may state she believes in the power of a free market, but based on the above statement not really.
In summary, Ingraham's attempt to walk back the racist tone of her monologue falls flat. If you have said or written something that you could quite easily imagine coming out of the mouth or pen of a white nationalist concerning race and/or immigration…you might want to reconsider what you just said or wrote. Her statement trying to make her views more clear reveal more of her limited thinking on this matter and in general. She clearly does not realize we live in a complex world and we cannot engage in the sort of cherry picking she and many like her think we can.