Law Enforcement or War? Both!
My latest collaboration with Butch Bracknell, "Ahmed Abu Khattala and the Miranda-Rights Question," has posted in The National Interest.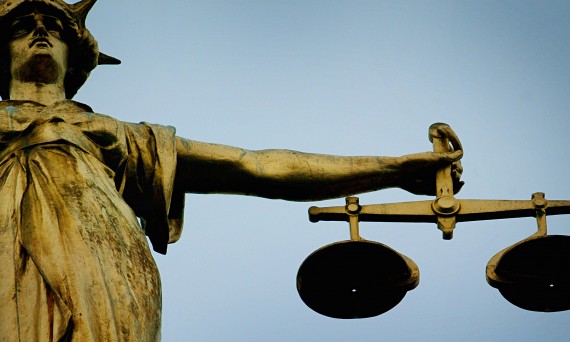 My latest collaboration with Butch Bracknell, "Ahmed Abu Khattala and the Miranda-Rights Question," has posted in The National Interest.  It's a complicated piece that largely defies excerpting but here's the setup:
The September 11, 2012 attacks on U.S. diplomatic facilities in Benghazi, Libya were, according to U.S. law enforcement and intelligence sources, designed and led by Ahmed Abu Khattala, a Libyan jihadist. Recently, Khattala was captured by U.S. special-operations forces and transported to a U.S. Navy ship in the Mediterranean for debriefing, presumably by intelligence community (CIA and FBI) interrogators. Khattala was then transferred to FBI custody from military detention, even though he remained on the U.S. Navy ship for transit. He was flown off the ship and transported to the United States to answer a June 26, 2014 federal criminal indictment, alleging a single count of conspiracy to provide material support to terrorism. He remains in pretrial criminal detention after his initial appearance before a U.S. magistrate in the U.S. District Court for the District of Columbia on June 28.

Given the intensity of the political squabbling over how the Obama administration handled the Benghazi incident, there has been surprisingly little attention paid to Khattala's arrest and detention. There has been unsurprising, yet irresponsible, insistence from some quarters that he be sent to Guantanamo Bay for extended detention as an unlawful enemy belligerent. The usual suspects have expressed concern that Khattala was turned over to law enforcement too quickly, allowing insufficient time to extract all the valuable intelligence he may have had to offer. Absent compelling evidence otherwise, we're prepared to trust the judgment of intelligence professionals over grandstanding politicians on that score.

Our concern is the opposite one: that the intelligence interrogation may have violated Khattala's due process rights, thus tainting the upcoming criminal trial. 
More than a thousand words later, we conclude:
Ultimately, these cases take us back to a longstanding debate in terrorist cases: the degree to which they are simply crimes to be adjudicated through existing law-enforcement practices or acts of war to be handled through military means and under the law of war. With Khattala, Warsame and Ghaith, the administration is trying to have it both ways. It is a clever theory that may prove to be untenable—legally and perhaps morally.
For those interested in the rule of law, the intervening portion raises interesting, perhaps even troubling, questions and offers some insights from the case law. Alas, it's not obvious that the president, Congress, or general public gives a damn.