Let's not Forget Georgia
In addition to Alabama, we can also have Georgia on ours minds on the ongoing immigration debate.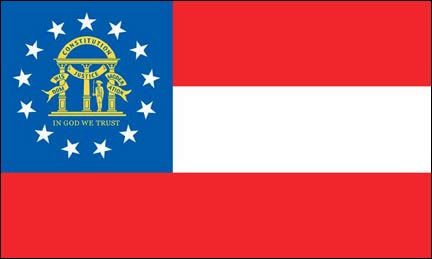 A comment on my post on Alabama's new immigration law reminded me of a piece on Georgia's recent foray into immigration reform as it pertains to jobs (and that also furthers my point about these moves being far more about ideology as opposed either to job creation or to efficacious and rational policy-making).
From the Atlanta Business Chronicle we have the following:   Deal wants data on immigration law's impact on farms
Gov. Nathan Deal is asking for an expedited report on how the crackdown on illegal immigration enacted by the General Assembly this spring is affecting Georgia agriculture.

Farmers have complained in recent weeks that their crops are rotting in the fields and orchards because migrant workers afraid of deportation are bypassing Georgia in droves, even though the law doesn't take effect until July 1.

Deal, who signed the legislation last month and has been a strong supporter of immigration reform, said he wants to get beyond anecdotal evidence and look at actual numbers.

[…]

"We're trying to build a database instead of generalities and broad statements," the governor told members of the Atlanta Rotary Club Monday during a luncheon speech. "We want to get some facts."
Now, I am all for getting "beyond anecdotal evidence" and for "looking at actual numbers," not to mention ye olde "get[ting] some facts'" but that is the kind of thing that one ought to do before one passes major legislation that has the potential to negatively affect a state's economy.
However, passing a law first and asking key questions later, is often a sign of acting out of ideological first, as opposed to thinking in terms of efficacy.  This is not to say that laws should never spur questions once asked, indeed we would expect them to do so.  However, it would be nice to deal with central issues before legislation is passed, rather than after.
h/t:  Greg Weeks