Let's Take the Politics of the Giffords Shooting Slowly
The shooting of Representative Giffords is tragic and undeniably political. Still, we need to be cautious about accusations and speculation.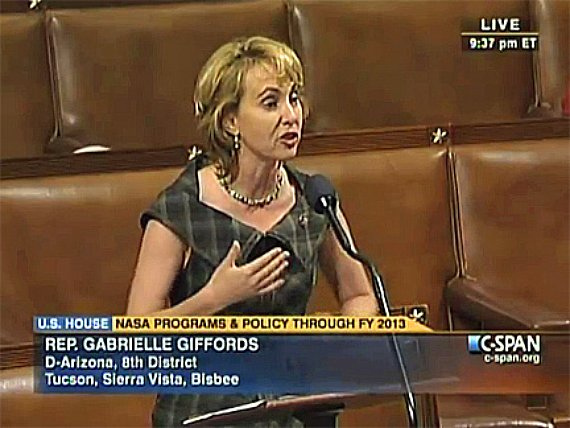 Let me start by saying that I am deeply saddened by today's events and that the main issue at the moment is the wellbeing of the victims of today's shooting.
Having said that, it strikes me as requisite to note that today's event is inescapably a political one as, at a minimum, a member of the US House of Reprentatives was shot today. That means that we have had what can only be called an attempted assassination of a member of the US government. Further, the shooting took place during an overtly political event.
While acknowledging these facts, I wish to state that we all need to be cautious about making specific political assertions or using the event to make political arguments or to make cheap political points. At a minimum, it seems wise to wait and see who the shooter is and what may have motivated him before making any arguments. It is foolish to assume that we know anything at this point. And, really, as lives hang in the balance, and with some families permanently altered, it is only respectful that we wait before making accusations about the situation.
I have already seen Tweets about Sarah Palin, Sharron Angle and the Tea Party and potential linkages, in terms of rhetoric, to the shooting. Not only is this not the time, such linkages are pure speculation at the moment (not to mention the fairness of such connections are dubious). Further, what if the shooter had some other political persuasion or had some other type of motive? Would-be assassins are not always ideologues. Remember: John Hinckley, Jr. tried to kill President Reagan in a mis-guided attempt to impress actress Jodie Foster.
Having said all of this, there is little doubt in my mind that this situation will lead to some national soul-searching about contemporary political rhetoric, which has been heated of late, to say the least Even the live coverage on Fox News is bringing up the heated town hall meetings during the last electoral cycle and the anger that helped animate the Tea Party.
Still, I would caution people against making sweeping statements or making claims about specific politicians.