LIBOR Scandal, Bad Law, and Bad Law Enforcement
Stephen Bainbridge argues that corporate governance regulation in the wake of scandals and bubbles is almost uniformly bad.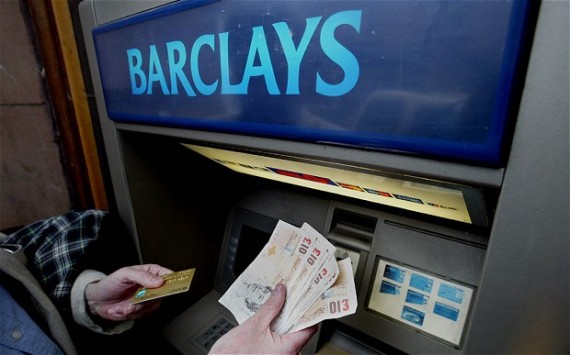 UCLA lawprof Stephen Bainbridge has a lengthy posting on "The LIBOR Scandal and the prospect for bad law."
Citing research in his latest book, Corporate Governance after the Financial Crisis, he argues that 
corporate governance regulation in the wake of scandals and bubbles is almost uniformly bad, because it's enacted hastily and under political pressure and seldom revisited when things settle down.
He is particularly concerned about a call by Bank of England chief Mervyn King, for "'a total separation between' retail and investment banking. In other words, he wants a UK version of the USA's old Glass-Steagall Act." Bainbridge cites a study published in 2000, the year after that law was repealed by the Congress in what he terms "one of the rare occasions when the ratchet slipped in favor of deregulation," that finds,
… there is a wealth of historical and empirical evidence showing that bank involvement in the securities business makes financial institutions and the economy safer. In particular, a careful study by Eugene White found that securities activities of commercial banks prior to Glass-Steagall did not impair bank stability. Banks in the securities industry were not riskier (as measured by earnings variance) and did not have lower capital than banks without any securities operations.

More importantly, banks involved in the securities business were less likely to fail than banks that were not involved in the securities business. Five thousand banks failed in the 1920s, but virtually none of these were the city banks that had securities affiliates. Moreover, in the bank failures at the height of the Great Depression (between 1930 and 1933), although more than twenty-five percent of all national banks failed, less than ten percent of the national banks with large securities operations closed.
But, while Bainbridge fears a new Glass-Steagal, he's not arguing for laissez faire, either.
The LIBOR scandal was caused by roque employees and complicit regulators (the latter being a fact that ought to give even liberal fans of big government pause). It is a form of price-fixing. As such, no one has yet identified any misconduct that is not already illegal under existing laws.

The answer thus is not to bring back Glass-Steagall.

The answer is to enforce the laws that are already on the books.

And, while we're at it, to ask USA and UK regulators how they–once again (see, e.g., Bernie Madoff)– managed to miss a huge criminal enterprise taking place right under their noses.
One suspects the answer to the last is complicated. My decidedly lay impression is that it's a combination of under-resourcing of investigative capacity combined with the fact that most of the political appointees—regardless of political party—who oversee these agencies themselves made their millions in the very industry they are charged with regulating and plan to go make further millions in those industries once they're out of government. Aside from an obvious appearance of impropriety—which in most cases is merely an appearance–that means that they likely see shenanigans that skirt the law as standard operating procedures.