Life's Milestones
There are milestones in life that show how old you are.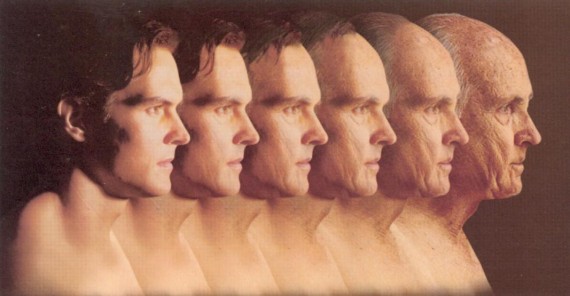 From Esquire's "What I've learned" series, Aaron Sorkin reflects on getting older:
I keep thinking that I graduated from college a couple of years ago when it was actually 1983.


[…]

There are these signposts along the way of getting older. The first is when the Playmate of the Month is younger than you are. Suddenly you're starting to feel dirty because you're twenty-three and she's nineteen and you really shouldn't be looking at that picture.

The next thing that happens is professional athletes are younger than you are.

Then coaches and managers are younger than you are.

And finally, the last one that happens: I'm the same age as the president of the United States.
Having recently turned 45, I haven't quite experienced the last of these.  John Kennedy and Teddy Roosevelt were both younger when they took office.  Bill Clinton was 46 and Barack Obama was 47.
But, otherwise, I've had the same thoughts.   Other signposts that come readily to mind:
You're older than your dad was at key life moments. For example, I'm older now than my dad was when I graduated college.
The people graduating high school weren't born when you graduated high school.  Ditto college.  The last has just happened for me.
What are yours?