Like Beer? Thank Jimmy Carter!
A Southern Baptist Democratic president hated by conservatives is largely responsible for the rise of the American craft brew industry.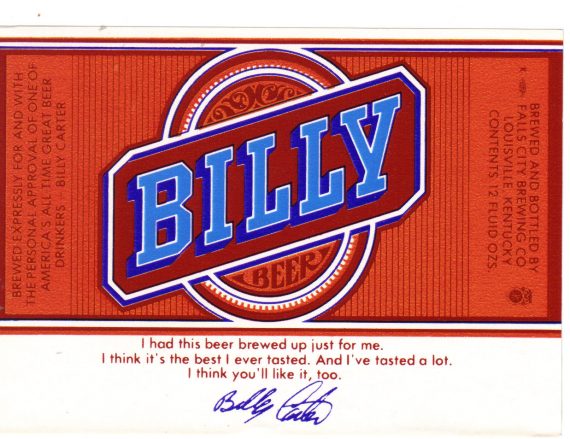 E.D. Kain informs me that today is International Beer Day and that,
If you're a fan of craft beer and microbreweries as opposed to say Bud Light or Coors, you should say a little thank you to Jimmy Carter. Carter could very well be the hero of International Beer Day.

To make a long story short, prohibition led to the dismantling of many small breweries around the nation. When prohibition was lifted, government tightly regulated the market, and small scale producers were essentially shut out of the beer market altogether. Regulations imposed at the time greatly benefited the large beer makers. In 1979, Carter deregulated the beer industry, opening back up to craft brewers. As the chart below illustrates, this had a really amazing effect on the beer industry:


That's the number of large and small-scale breweries in the US. You can see how the large brewers continued to consolidate and grow and absorb more and more market share right up to the point where Carter deregulated the industry.
This is interesting on at least two fronts.
First, those of us over a certain age will immediately recall "Billy Beer," the product promoted by Carter's infamous younger brother. Whether this made Jimmy more or less sympathetic to small brewers is hard to say.
Second, while I was decidedly not a fan of Jimmy Carter, he actually gets a bad rap — and Ronald Reagan gets too much credit — on a couple of fronts.
Contrary to popular belief, Carter wasn't anti-defense. He was, after all, a Naval Academy grad who served with distinction in the Navy. And his SECDEF, Harold Brown, pioneered the Offset Strategy that Reagan would later fund, putting us on the path to the world's most technologically advanced military.
And, while Reagan certainly continued the trend, Carter was the one who put us on the path to deregulation. That's especially ironic in that he followed two Republican presidents, Richard Nixon and Gerald Ford.