Line of the Day (Santorum in College Edition)
"Everybody called him "Rooster." And Rooster liked to chug."—Jason Cherkis writing about Rick Santorum at HuffPo.
Also, a photo: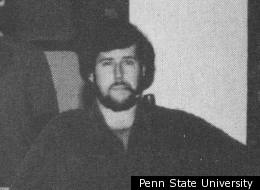 And no:  I am not suggesting that Santorum's college behavior is necessarily meaningful, but the whole image from the nickname, to the activity, to the actual photo, are a bit amusing (as, I suspect would anyone's college era photos.  Indeed, for example).  Of course, all of these things are made especially amusing about Santorum given that one of his main campaign modes has been that of moralist.