Lone Star Lunacy
And some thoughts on how a small number of voters can influence major office-holder behavior.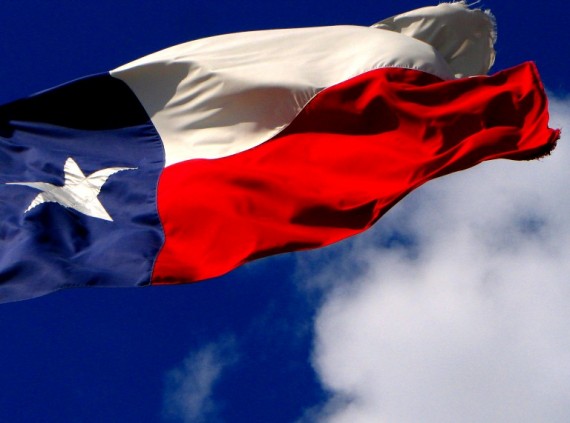 There really are only two option that I can think of to explain the behavior of Texas Governor Greg Abbott and several other Texas elected officials (as noted in Doug Mataconis' post):
1.  These elected officials believe this nonsense, which means that lack the basic reasoning and evidence evaluation skills that one needs to serve in high (or low) office).
or.
2.  They believe that enough of the voters they need to win re-election are sufficiently stupid that pandering is the right move.
Option 1 simply speaks to utter incompetence and lack of qualification to serve in office (but also speaks very poorly of the voters who put those individuals in office).
Option 2 speaks to profound level of cynicism that likewise speaks to a lack of qualification of holding a position of public trust.
I am increasingly interested in the way in which the primary process influences US party behavior and I can't help but wonder the role that it is playing here.   Along those lines I would note that option 2 does not mean that these individuals think that a majority of the state need to be so assuaged, but that some significant percentage of the primary electorate does.  Keep in mind only 7.18% of the voting age population participated in the Texas GOP gubernatorial primary in 2014  (and only 3.98% in the GOP runoff).  That means a very small percentage of the population can have a profound effect on nomination processes.  (For comparison, the general election turnout was 24.99%–still pretty darn anemic).
I cannot say with absolute certainty that these numbers are what enter into the minds of people like Abbot, Cruz, and company, but it is not unreasonable to hypothesize that our nomination processes are actually undercutting democratic outcomes if by "democratic outcomes" one means elections that are actually at least somewhat representative of the overall population.  At a minimum the primary process, especially with the kind of turnout numbers in question, don't exactly lend themselves to candidates who have to make broad appeals to win (quite the opposite).
Another hypothesis (which could be an alternative, but may be reinforcing to the primary suggestion):  the elite of the Texas GOP is, in fact, populated by extremists (and/or the donors and other voices that Abbott hears on a regular basis are extremists).
Certainly this kind of behavior further undercuts the notion of the so-called "conservative" party being the sober, responsible one.*
Another truly weird thing about this situation:  I thought that the one part of the federal government (and one of the main parts of US society) that Republicans trusted above all else was the US military and now some of them are talking about the need to monitor their activities.
Ultimately I have to concur with the sentiment of a letter from a former member of the Texas state legislature, Republican Todd Smith:
"I am horrified that I have to choose between the possibility that my Governor actually believes this stuff and the possibility that my Governor doesn't have the backbone to stand up to those who do," Smith wrote.

"I am appalled that you would give credence to the nonsense mouthed by those who instead make decisions based on internet or radio shock jock driven hysteria," he added. "Is there ANYBODY who is going to stand up to this radical nonsense that is cancer on our State and Party?"
An excellent question.