Looking For A Job? Saudi Arabia Is Hiring!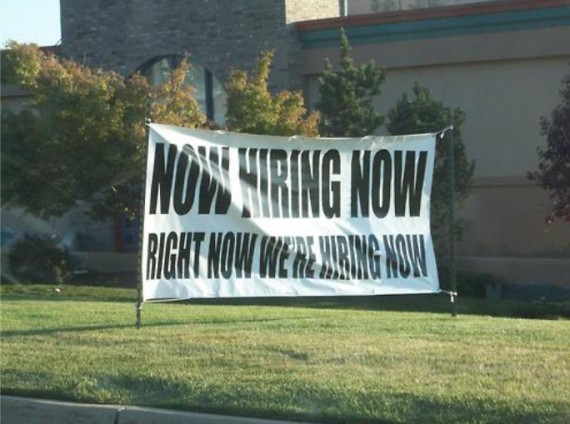 Looking for a new job?
Well, Saudi Arabia is hiring:
Job seekers in Saudi Arabia who have a strong constitution and endorse strict Islamic law might consider new opportunities carrying out public beheadings and amputating the hands of convicted thieves.

The eight positions, as advertised on the website of the Ministry of Civil Service, require no specific skills or educational background for "carrying out the death sentence according to Islamic Shariah after it is ordered by a legal ruling." But given the grisly nature of the job, a scarcity of qualified swordsmen in some regions of the country and a rise in the frequency of executions, candidates might face a heavy workload.

Saudi Arabia's justice system punishes drug dealing, arms smuggling, and murder and other violent crimes with death, usually by beheading in a public square.

Although the law also mandates that thieves in some cases have their hands cut off, that punishment is rarely carried out because judges consider it distasteful, according to Saudi lawyers.

(…)

The job openings posted Monday did not specify relevant experience, training or a preferred educational background required for the job, nor was the salary indicated.

In some Saudi provinces, the job of swordsman is passed down from father to son.

In Qassim Province, north of the capital, Riyadh, the primary swordsman works full time as a guard for the region's prince and carries out executions on the side, earning a bonus of more than $1,000 per head, according to local government officials who know him.
The pay may be low, but you'll get the honor of serving an important function in the government of one of America's closest allies!