Los Angeles Unions Want An Exemption From The Minimum Wage Law They Just Lobbied For
A minimum wage for thee, but not for me.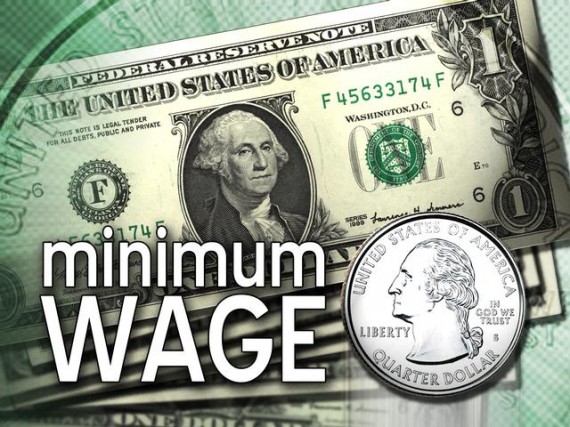 As I noted last week, the City of Los Angeles recently became the latest American city to adopt a minimum wage increase that will raise the minimum wage to $15.00 per hour in a few years. Now, many of the unions that were behind the effort to raise the wage to begin with are lobbying for a change to the law that would exempt them from it:
Labor leaders, who were among the strongest supporters of the citywide minimum wage increase approved last week by the Los Angeles City Council, are advocating last-minute changes to the law that could create an exemption for companies with unionized workforces.

The push to include an exception to the mandated wage increase for companies that let their employees collectively bargain was the latest unexpected detour as the city nears approval of its landmark legislation to raise the minimum wage to$15 an hour by 2020.

For much of the past eight months, labor activists have argued against special considerations for business owners, such as restaurateurs, who said they would have trouble complying with the mandated pay increase.

But Rusty Hicks, who heads the county Federation of Labor and helps lead the Raise the Wage coalition, said Tuesday night that companies with workers represented by unions should have leeway to negotiate a wage below that mandated by the law.

"With a collective bargaining agreement, a business owner and the employees negotiate an agreement that works for them both. The agreement allows each party to prioritize what is important to them," Hicks said in a statement. "This provision gives the parties the option, the freedom, to negotiate that agreement. And that is a good thing."
The unions also contend that the change would bring the new law in line with federal labor laws and make it consistent with previous city ordinances on the issue. Leaving that issue aside for a moment, it strikes me that there's a certain amount of hypocrisy in what Hicks is saying here. If he really believes in the idea that employers and employees should be able to negotiate an agreement that "works for them both," then how exactly does he reconcile that with his support for a law that interferes with the ability of employers and employees to negotiate with each others? One assumes that he likely believes that people who are not represented by a union are too naive and stupid to be able to make decisions regarding the terms of their employment on their own, but the fact that the vast majority of American workers manage to do just that without relying on union representation at all would seem to put the lie to that. More likely, it's the fact that the labor unions support the minimum wage law because it makes it harder for non-union employers to compete against businesses that have unionized work forces, something that benefits both the unionized employer and, of course, the union itself.
Beyond that, it is hard to think of any logical reason for the unions to support this exemption. Are they arguing that their employees should be able to work for less than minimum wage? What benefit does that give to unionized employees, exactly? Whatever the reason, though, it's fairly clear that what the unions have done her is lobby for a law that everyone else will be forced to comply with, and now they are asking for an exemption for themselves. I'm not sure what Mr. Hicks calls it, but that's called corruption in my book..