Losing Afghanistan A Year Sooner Beats Alternative
Everything the critics say about the decision is right--and so is the decision.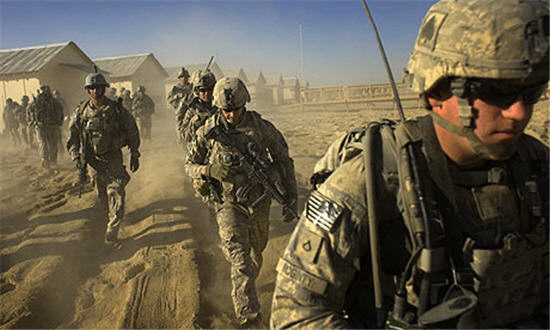 My latest for The Atlantic, "Why Obama Is Right to Withdraw From Afghanistan Early," has been posted. The lede describes a paradox: Everything the critics say about the decision is right–and so is the decision.
The Obama administration's acceleration of its Afghanistan withdrawal deadline to 2013, a year earlier than planned, is a break with America's commitment to its NATO and Afghan allies, an abandonment of a mission Obama deemed "essential" in his 2008 campaign, and kills any chances of negotiating an acceptable settlement with the Taliban. It's also the right thing to do.
The next few paragraphs lay out in brutal detail what an abrupt turnabout this is from the NATO policy that Obama extracted through heavy arm twisting a mere 14 months ago, his Afghanistan goals as laid out in the West Point speech, and his campaign rhetoric about this being the "necessary" war that was derailed by the Iraq distraction. We've simultaneously undercut our allies and strengthened the hand of the Taliban. And yet:
[T]he alternative is to continue getting people killed — not to mention inadvertently killing innocents — in a fight we can't win.

[…]

It's become painfully obvious in recent months that the governments in both Kabul and Islamabad are, to put it mildly, less than reliable allies. There's simply no reason to think staying another year is somehow going to turn things around.

Whether NATO's goals are achievable with unlimited time and resources is debatable. It's also moot. Most of our allies were going to have, at most, a token force in Afghanistan through the end of 2014. They were there largely at America's urging and they'll be happy to leave.

[…]

As with many other Obama foreign policy decisions, one might have wished for a better rollout. Consultation with our NATO allies and partners on the matter would have been good form. And, after a more than a decade of fighting, a presidential speech rather than a casual announcement by the defense secretary would have been more fitting.

Ultimately, though, hastening the day Americans stop dying for a lost cause is the right call.
Much more at the link.