Louis C.K. Wins Grammy While Canceled
Is the creepy comic's comeback complete?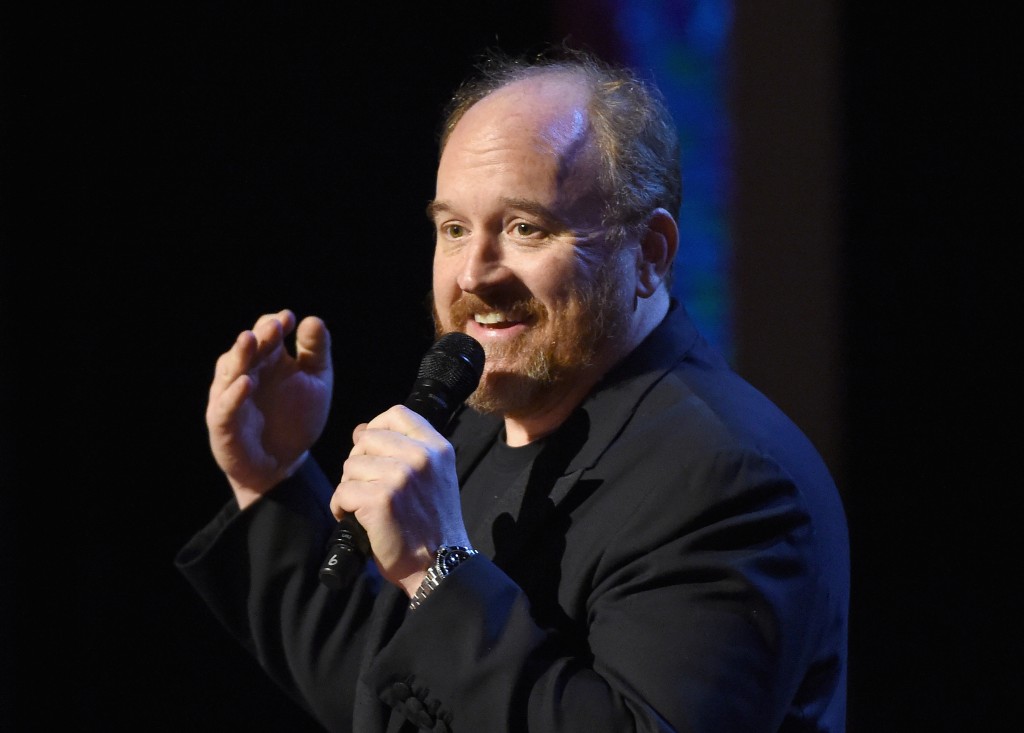 NPR ("Louis C.K. crawls out of cancellation, wins a Grammy and triggers a backlash"):
Louis C.K. brought home a Grammy Sunday despite having admitted to sexual misconduct and subsequently enduring almost five years in professional comedy purgatory.

C.K.'s album, Sincerely Louis C.K., beat out five other nominees – including Lewis Black, Kevin Hart and Chelsea Handler – for best comedy album at the 64th Grammy Awards. The comeback album was his first release since C.K., 54, was accused of masturbating in front of multiple female colleagues in November 2017.

Twitter users lashed out almost immediately following the Recording Academy's announcement, many of which pointed out the irony that C.K.'s winning album made light of the very misconduct that derailed his career years ago.
Hollywood Reporter ("Louis C.K. Wins Grammy for Comedy Album in Which He Addresses Sexual Misconduct Revelations"):
Louis C.K.'s 2020 comedy special in which he joked about the sexual misconduct revelations against him has won the award for best comedy album at the 2022 Grammys.

Sincerely Louis CK, the disgraced comedian's first special since 2017 — the same year he acknowledged several accusations of sexual misconduct that were made against him — was nominated alongside Lavell Crawford's The Comedy Vaccine, Chelsea Handler's Evolution, Lewis Black's Thanks for Risking Your Life, Nate Bargatze's The Greatest Average American and Kevin Hart's Zero Fucks Given.

In the special, C.K. addresses the allegations, including the experience of going out in public after they came to light. Back in 2017, during the early days of the #MeToo movement, at least five women made allegations against the comedian, including charges that C.K. masturbated in front of them and fellow comedians.

The controversy resulted in him losing multiple TV and film deals after studios and networks, including FX Networks, Netflix and Universal Pictures, cut ties with him. C.K. admitted to the allegations, which were first published in The New York Times, in a statement, writing, "These stories are true."

C.K. made multiple comeback attempts in 2018 with a handful of performances at the Comedy Cellar, though they were met by in-person protests and social media backlash. In August 2021, C.K. announced a 30-city comedy tour.

Following news of C.K.'s win, comedians, writers and other industry members responded to the news on social media.
The most amusing take I've seen on this comes from Matt Burnell:
I have no opinion as to whether C.K. deserved the award since I haven't listened to his album or most of the others. I've seen the Hart and Bartgatze routines on Netflix and really enjoyed the latter. So far as I'm aware, the only way to get Sincerely Louis CK is to buy it directly from him and, even though he was among my favorite comics before the revelations of his sexual misconduct, I just don't think I'll ever be able to enjoy his comedy again.
But, of course, the controversy isn't over whether he's still funny but whether someone who did something so creepy should be honored by his profession. And that's a hard sell at this point. I'm not sure that his transgressions were so severe that they're unrecoverable but he'll almost certainly have to do more to make amends.
Then again, it's noteworthy that Hart and Handler have suffered "cancelation" for controversies of their own, although, in my judgment, neither rose to the level of C.K.'s. And, alas, while I think Bargatze is tremendous and manages to be funny without going blue or resorting to leveraging the culture wars, that lack of "edginess" pretty much guaranteed he wouldn't win.