Louisiana Governor's Race Headed To Runoff
As widely expected, yesterday's "jungle primary" in the Louisiana Governor's race ended with nobody winning a majority.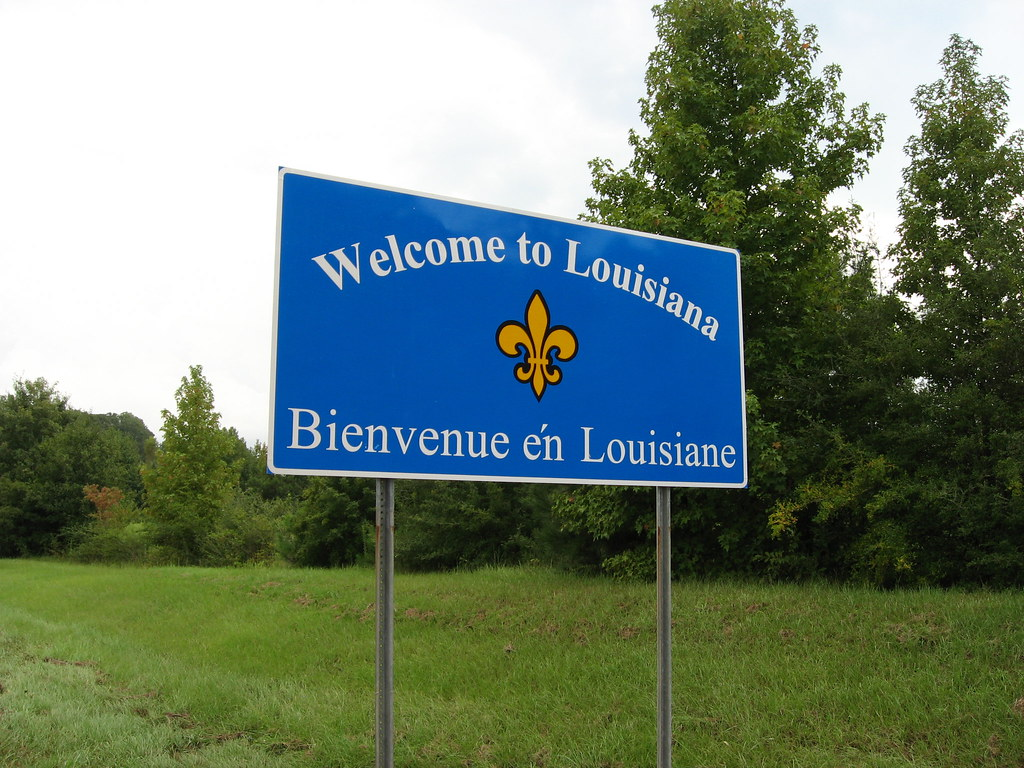 In one of the few states to hold consequential elections in 2019, Lousiana held its "Jungle Primary" yesterday and, as was widely expected, the incumbent Democratic Governor Jon Bell Edwards was forced into a runoff against his top Republican opponent:
Louisiana Gov. John Bel Edwards, a Democrat, fell short of the majority of the vote needed to clinch reelection in Saturday's all-party primary and will face Republican businessman Eddie Rispone in a one-on-one general election next month.

Edwards was unable to pass the 50 percent threshold; he received 47 percent of the votes cast, according to the AP, with 99 percent of precincts reporting. Rispone, meanwhile, held off a fellow Republican, Rep. Ralph Abraham, 27 percent to 24 percent, to capture second place and earn a head-to-head shot against Edwards on Nov. 16.

The outcome of the primary sets up a potentially very competitive general election. While pre-primary polls showed Edwards with significant leads over both Republicans in possible runoffs, GOP candidates combined for more than half the vote on Saturday.

"Over half of Louisiana voters went to the polls today and cast a ballot for someone other than John Bel Edwards," noted Nebraska Gov. Pete Ricketts, the chairman of the Republican Governors Association, who added that Rispone "will unite Republicans and all Louisianans who want to build a better future for their state."

Edwards, a conservative, anti-abortion Democrat who's avoided close associations with the national Democratic party, framed his campaign as for "people over politics," a phrase the Edwards campaign painted on the side of his campaign RV. The state Democratic Party, meanwhile, sent some voters a robocall recorded by former President Barack Obama. The minute-long robocall featured Obama praising Edwards for expanding Medicaid in the state.

But national and state Republicans made a heavy push in the closing week of the race to hold Edwards below 50 percent. President Donald Trump held an election-eve campaign rally in Lake Charles on Friday night, standing alongside both Rispone and Abraham as he urged Louisianans to vote for one of the GOP candidates and deny Edwards the outright victory. The two Republicans also appeared at similar events over the past week with Vice President Mike Pence and Donald Trump Jr., the president's son.

Trump celebrated the results Saturday night — and took credit for preventing Edwards from winning a second term. Edwards, Trump said on Twitter, "has done a poor job" as governor, and he called Rispone "a great Republican" in all caps. He also claimed, without evidence, that "after I explained what a bad job [Edwards] was doing," the Democrat's poll numbers dropped from 66 percent to the 47 percent he received on Saturday. Edwards' highest vote share in pre-primary public polling was 52 percent, according to RealClearPolitics, a website that compiles public polls.
More from NoLa.com:
Republican millionaire Eddie Rispone, making his first bid for public office, edged his way into a Nov. 16 runoff with incumbent Democratic Gov. John Bel Edwards.

By a margin of about 50,000 votes, Rispone, of Baton Rouge, beat his Republican rival, U.S. Rep. Ralph Abraham, to face off with Edwards, who led the field Saturday night but not by enough to win outright.

Edwards garnered 626,000 votes, 47% of the total cast, according to the Secretary of State's complete but unofficial results. Rispone, who spent about $11.5 million — mostly of his own money — on the campaign, came in second with 368,318 votes, or 27%, followed by three-term Congressman Abraham, of Alto, with 317,115, or 24% of the vote.

Three other candidates together attracted 3% of the vote.

Rispone, who made his devotion to President Donald Trump a key part of his campaign, said he got a congratulatory telephone call from the president late Saturday night.

"Isn't it a great night for Louisiana!" Rispone said after clinching a spot in the runoff. "We're going to turn this state around."

During his remarks, Edwards foreshadowed his message during the runoff – painting Rispone as a clone of former Gov. Bobby Jindal and trying to blunt the impact of Trump by warning against "Washington-style partisan politics."

"My fellow Louisianians, we are not going back," Edwards told his supporters at his post-election gathering. "That is exactly what Eddie Rispone would have us do. He wants to put us right back on the path that led us straight into the ditch."

When Abraham conceded Saturday night, he announced that he would endorse Rispone's candidacy. Abraham said he will continue to serve in Congress.

A total of 1.3 million, or 45.3%, of the state's 2.9 million registered voters participated Saturday night. That was up from the 1.1 million or 39.2% turnout in the 2015 gubernatorial primary.

The runoff is expected to attract much out-of-state attention and money. Trump is expected to visit again.
Notwithstanding the handful of polls that showed Edwards breaking the 50% barrier that would have prevented a runoff, this result is not unexpected. Indeed, it's something we see almost every time Louisiana holds a Jungle Primary in a statewide race. For one thing, despite the fact that Edwards managed to win the runoff election four years ago against former Senator David Vitter, Louisiana is a solidly red state. President Trump won there in 2016 by nearly 400,000 votes and is expected to do similarly well in the state next year. Additionally, prior to Edwards a Democrat had not been elected Governor since 2003, and no Democrat had won a statewide race since Mary Landrieu was re-elected in 2008. Given these conditions, the odds of Edwards, who is a conservative pro-life Democrat who managed to work together with a Republican-controlled legislature to bring the state back from the disastrous financial situation that former Governor Bobby Jindal left it in, being able to get past the 50% yesterday were fairly low.
As for the runoff election next month, it seems likely that Governor Edwards will face an uphill battle to keep his seat. While most polling has shown Edwards leading Rispone in a head-to-head match, the reality of the matter is that he really only managed to win the runoff four years ago is because of who his opponent was. In addition to the fact that there was a backlash against Republicans to some extent due to Jindal's incompetence, the reality of the situation, as I noted at the time, is that Edwards probably would have lost if he had been running against a similarly conservative candidate who did not have Vitter's record. Whether Rispone is that candidate remains to be seen, and much will depend on the turnout for the election. Sitting here right now, though, I am inclined to give the edge to Rispone.