Low Turnout A Sign Of Burnout?
Are the American people tuning out of politics altogether?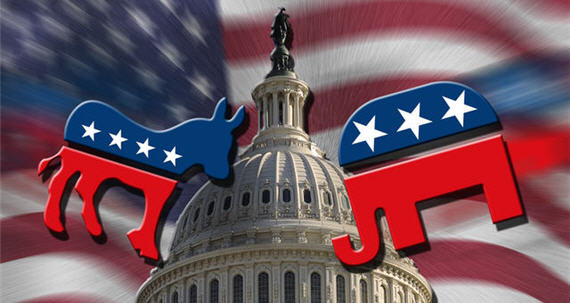 I noted after Tuesday's contests in Missouri, Minnesota, and Colorado that turnout in those contests was down across the board, continuing a trend that we've seen since the beginning of the year in every contest with the exception of South Carolina. This has led many pundits, and especially many Democrats, to speculate that Republican voters are less enthusiastic about the 2012 race than some might have anticipated, which potentially does not bode well for November. Today in the Wall Street Journal, however, Peggy Noonan notes that there are other signs out there that there may be something else going on other than disaffected Republicans:
There are some small indicators something else may be going on. Cable news ratings, which should spike in an election year, and which indicate interest on both the left and the right, are relatively flat, with mild increases here and there. Broadcast evening news ratings continue their gradual decline. One network anchor, on being urged to capture more of the joy and ferocity of the Republican contest, sighed. "Every time we show those guys, our numbers go down." A major website operator tells me people aren't clicking on political stories.

But it's not confined to the Republican side. Look at President Obama's State of the Union numbers. That speech famously blankets all television and radio networks. His first speech to a joint session of Congress, in February 2009, drew 52 million viewers. A year later the State of the Union had an understandable fall-off to about 48 million. In 2011, another fall: 43 million watched. A few weeks ago his 2012 State of the Union drew just 38 million. From 52 to 38: That's quite a decline. And again, during an continuing crisis and in a presidential election year. As for the president's interviews and other speeches, well, when was the last time you heard someone ask excitedly, "Did you hear what Obama said?"

Whose numbers are up? The NFL's.

Maybe the story the political class is missing is not "They don't like the Republican field," or "They don't like Obama." Maybe the story is that people are tuning out altogether. Maybe they're bored with politics, and most especially with politicians. Maybe they don't think our government can't solve anything. Maybe, even, our political class has done such a good job depicting the crisis we're in that the American people, with their low faith in institutions, think nothing, really, can be done about it.
There's a problem with trying to draw a conclusion based on television ratings, of course. With the constantly expanding menu of choices available on television and online, it's somewhat inevitable that the audience for any particular broadcast will be lower as people go off in search of other offerings. Additionally, the ratings services don't currently track people who watch cable news online or on mobile devices, which is segment of the population that is only going to grow lager. At the same time, though, something like the State Of The Union Address is broadcast by pretty much every cable news outlet, and every broadcast network so a drop off of 14 million voters over three years, and lower viewership in an election year when people are arguably starting to pay more attention to these issues may indeed be indicative of something other than Republicans who are annoyed at a crappy field of candidates.
There's other evidence to support Noonan's thesis that we're looking at an electorate burned out on politics in general rather than something indicative of the only the state of affairs in the Republican Party. Public dissatisfaction with Congress is higher than it's ever been, and the only direction that public disapproval of Congress seems to be moving these days is lower and lower. In the new Gallup poll, for example, Congressional job approval hit the lowest point it has ever been at since galup has been polling that question. Eventually, Congressman is likely to be as disreputable a profession as Mafia Hit Man, and at least Mafia Hit Men bring some canoli along.
You can also see evidence of public dissatisfaction in the bellwether Right Track/Wrong Track poll which, while off the highs it hit in November, is still higher than its been at any time in the Obama Presidency. Given the still fragile state of the economy it's not surprising that Americans would still think that the country is heading in the wrong direction. but I think there's more to it than that. For three years or more now, they have seen a Washington incapable of doing anything to address their problems. Three times last year, they saw Congress drag a budget dispute down to the wire because of an inability to either compromise or seriously address the issues facing the country, only to "resolve" it by reaching a deal that accomplished nothing but kicking the can even further down the road. They've seen a United States Senate that's gone more than 1000 days without passing a budget and House Republicans who have embraced a no-tax orthodoxy that even their great hero Ronald Reagan would not (and did not) embrace. And they've seen a President who seems more comfortable being a follower than a leader. And through it all they see a stagnant economy and a world where they can't be sure that their children will have a better life than they did. Is it any wonder that people are pessimistic about the future of the country, or that they might be coming to have a "to hell with it all" attitude about politics?
Barack Obama was elected President four years ago on a message of "hope and change" and a promise to change Washington. Those who had faith in that message were, by and large, naive in the belief that change could or would happen quickly. However, when they look around and see that nothing has changed at all, one has to wonder if they're just going to conclude it's not worth caring about this crap anymore.