Low Turnout in Alabama
This year was an especially acute case of no competition in Alabama.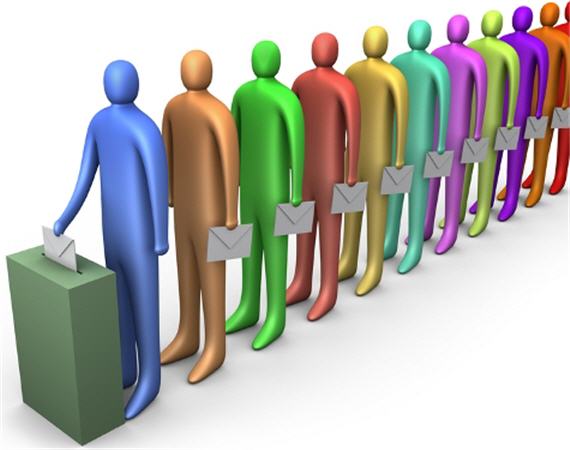 Via AL.com:   Alabama voter turnout only 41 percent, lowest in decades
Only 41 percent of Alabama voters turned out for Tuesday's general election,the lowest participation in a general election since in at least 28 years.

Turnout is always lower in non-presidential election years but had topped 50 percent every time since 1986.
This is not surprising and, I think, for one main reason:  the utter lack of competitiveness in the election.  Not only did the incumbent Governor, Robert Bentley (R), went into election day with polling showing an almost 2:1 advantage.  Beyond that, they was a general lack of competition up and down the ballot.
For example:  Senator Jeff Sessions (R), was unopposed, as were two members of the House, District 4's Robert Aderholt (R), and District 7's Terri Sewell (D).  The remaining 5 seats were won by margins ranging from 2:1 to 3:1.
On my own ballot in Montgomery of 26 offices on the ballot, sixteen had unopposed candidates (i.e., 61.54%).   That's almost enough to make one want to put "election" in scare quotes.
Low levels of competition of this nature is a problem and certainly calls into question the quality of democracy (and it certainly depresses turnout and, therefore, further degrades the quality of the election).
It is worth further noting that these candidates were chosen in primaries with a turnout of only 21%.
Understand:  I am not bemoaning a particular electoral outcome—but rather the fact that we reached this outcome through processes that are a lot less democratic that we like to pretend is the case.  Indeed, one would expect that whatever outcomes one would have in an election in Alabama that those outcomes would be largely conservative.  However, is it too much to ask that there be some actual competition between conservatives for office?  (Not to mention an electoral system that would actually represent the broader sentiments across the state, as the numbers do indicate that between a third to a quarter of the electorate—and more in some cases—do prefer Democratic candidates).
And, as I noted the other day, this problem is not just in Alabama, since we know that almost all the seats in the House were awarded to Representatives in noncompetitive elections.
This is a real issue if one value democracy.