Lucas Hints Fisher, Hamill, and Ford All Returning For Episode VII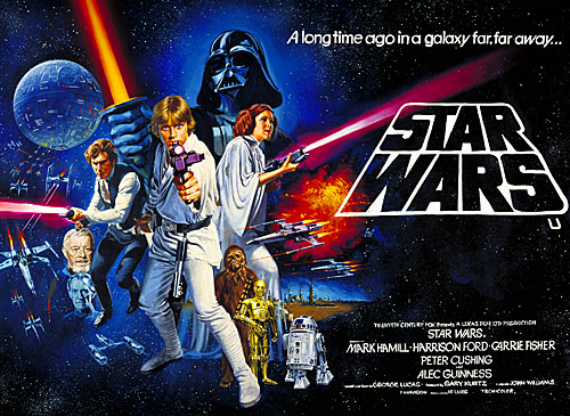 George Lucas is hinting that the core stars from original Star Wars trilogy will be returning in some capacity in Episode VII:
The cat keeps creeping out of the "Star Wars" bag when it comes to the reports that original cast members Harrison Ford, Mark Hamill and Carrie Fisher will reprise their roles from the classic sci-fi film.

The latest evidence: George Lucas has opened his big mouth.

Lucas all but confirmed that the actors who originally played Han Solo, Luke Skywalker and Princess Leia will reclaim their famed characters in "Star Wars: Episode VII." "We had already signed Mark and Carrie and Harrison — or we were pretty much in final stages of negotiation. So I called them to say, 'Look, this is what's going on,'" Lucas (accidentally?) told Bloomberg Businessweek.

Lucas backtracked, saying, "Maybe I'm not supposed to say that. I think they want to announce that with some big whoop-de-do, but we were negotiating with them."

Then he tried to cover his tracks: "I won't say whether the negotiations were successful or not."

Earlier this week, Fisher seemed to confirm she was on board as Leia only to take it back. Her rep told CNN "She was joking… Nothing has been announced." Interesting phrasing. She didn't out and out deny Fisher's involvement.

Ford, Hamill and Fisher have all let it be known they're open to the idea of reprising their "Star Wars" roles. The Ford deal was reported in mid-February to be signed and sealed (and it appears he will be getting a lot of screen time). In late February, Hamill confirmed he was approached by Lucas. He also further signaled he had skin in the game, commenting that he hopes the forthcoming light saber-wielding sequel will "lighten up and go retro."

We have to call it: All evidence points to this being a done deal. The only question left appears to be how much wind has been taken out of Disney's sails leading up to the pomp and circumstance of the presumed announcement.
In reality, it strikes me that Episode VII would have to have some kind of a bridge back to the Original Trilogy, and the presence of the three main characters from that saga would seem to be the most obvious way to do that. It seems unlikely that Luke Skywalker, Han Solo, and Leia Organa Solo would be the main focus of the story, but they are the most obvious candidates for the connection between the old story and the new adventures that the movie would be intended to set up. Besides, these people aren't exactly in their prime physically anymore. Action scenes aren't going to be there forte.