Lynyrd Skynyrd Teacher Leonard Skinner Dies
Leonard Skinner, the PE teacher whose name inspired former students to name their band Lynyrd Skynyrd has died at 77.
The teacher's distaste for the long hair of pupils at Robert E Lee high school in Jacksonville in the 1960s led to many a shaggy-fringed student being sent to the headteacher's office – among them the founding members of Lynyrd Skynyrd.

The band adopted, then adapted, the sports tutor's name – its spelling purported to be a homage to the vagaries of southern American pronunciation – before achieving worldwide fame with rock anthems such as Sweet Home Alabama and Freebird. The group later befriended their former nemesis.

"I just went along with the flow," Skinner said of the backhanded tribute during a 1996 interview. "There was not much I could do about it."

One of the band members, believed to be Gary Rossington, was so irked by the suspension notices he received from the headteacher that he returned with his father, who protested that his son needed to have long hair so that he could support the family with his band earnings. The headteacher was unmoved, suggesting that the youngster get a crew cut and a wig instead.

Today, Rossington paid tribute to Skinner, who reportedly had Alzheimer's disease.

"Coach Skinner had such a profound impact on our youth that ultimately led us to naming the band, which you know as Lynyrd Skynyrd, after him. Looking back, I cannot imagine it any other way. Our thoughts and prayers are with his family at this time."

Skinner reconnected with the bandmates after they became famous in the 1970s.

The group also used their former teacher for inspiration when designing the cover of their third studio album, 1975's Nuthin' Fancy, using a sign from Skinner's estate agent business which featured his name and telephone number. Skinner found himself inundated with thousands of telephone calls from around the world from fans wanting to talk about the band.
Skinner's impact on his students was obviously quite profound and it's quite interesting the degree to which their lives stayed intertwined. Alas, he outlived almost every founding member of his namesake band.
Here's the album cover: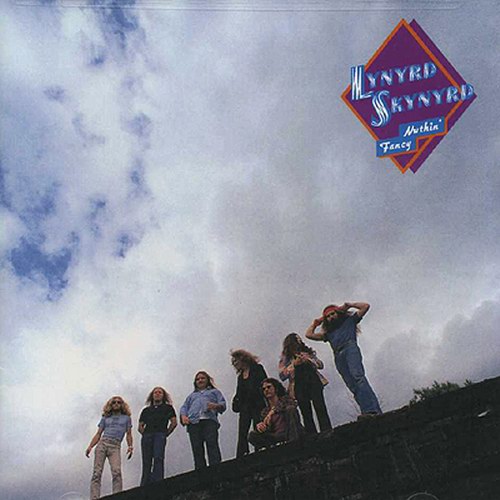 The aforementioned sign was in the liner notes.
Here's a video from a few years back with Skinner and band member Gene Odom: