Major Setback For Libyan Rebels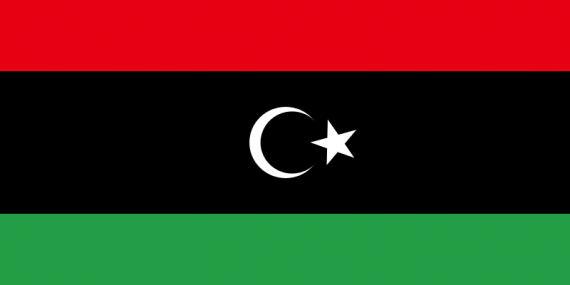 For the moment at least, the tide in the Libyan Civil War seems to be turning against the rebellion:
RAS LANUF, Libya — Forces loyal to Col. Muammar el-Qaddafi seemed to be gathering momentum as they renewed their onslaught on both the eastern and western fronts on Tuesday, threatening the western city of Zawiyah and conducting airstrikes here in the east after taunting rebels with flyovers and bombing runs near this coastal city's oil refinery.

The air attacks, which wounded a family of five on Monday, came amid reports of a possible peace offer from the Qaddafi camp and growing debate in Western capitals about imposing a no-flight zone over Libya.

Some rebel leaders said Monday that, under a plan brought to them by unnamed government officials, Colonel Qaddafi would step down in return for safe passage out of the country for him and his family. But their account was denied Tuesday by both the government and officials with the opposition's Provisional Transitional National Council.

"In reality there is no such proposal," said the deputy head of the council, Abdel Hafiz-Ghoga. "There is no official liaison who was contacted about this proposal. At the moment, there is no initiative whatever with this regime."

By Tuesday afternoon, there were conflicting reports on whether the government had gained control over Zawiyah, the rebel-held western city only 30 miles from Tripoli that has been under heavy attack for days by the tanks, heavy machine guns and artillery of the elite Khamis Brigade.

Citing a witness in the city, The Associated Press reported that the government had taken control, but that account was subsequently denied by other witnesses, who said the rebel flag still flew over the central square. The rebels' situation was nevertheless dire.

"Fighting is still going on now," one resident told Reuters. "Gaddafi's forces are using tanks. There are also sporadic air strikes. The situation here is very bad."

The deputy head of the National Council reported that there had been "dozens" of deaths in fierce fighting in Zawiyah. "Some bodies have not been able to be cleared off the streets in order to be buried," said the official, Abdul Hafiz Ghoga.

Fighting was also reported in the rebel-held city of Misrata, Libya's third largest, about 100 miles east of Tripoli.
At some point, absent outside aid in the form of weapons or additional defections from within the Libyan military, it seems likely that the rebels will run out of steam as a fighting force.