Majority of Americans Blame Everybody for Shutdown
63% are angry at Republicans, 57% are angry at Democrats, and 53% are angry at President Obama.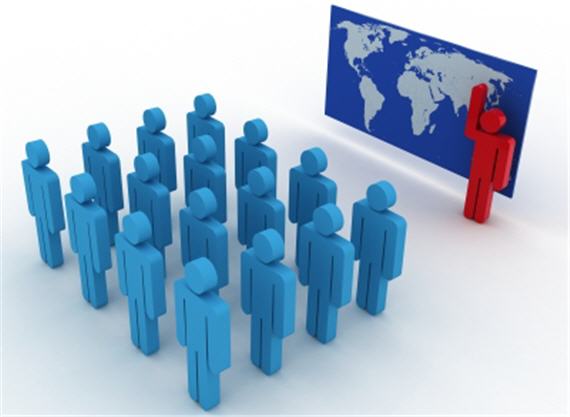 The American people are angry about the government shutdown, with 63% angry at Republicans, 57% angry at Democrats, and 53% angry at President Obama.

CNN ("CNN Shutdown Poll: Plenty of blame to go around"):
Most Americans say the government shutdown is causing a crisis or major problems for the country, according to a new national poll.

And while a CNN/ORC International survey also indicates that slightly more people are angry at Republicans than Democrats or President Barack Obama for the shutdown, it is clear that both sides are taking a hit.

The poll, conducted over the weekend, was released on Monday, nearly one week into the partial shutdown over a push by tea party backed GOP lawmakers trying to dismantle or defund Obama's signature health care reform law.

According to the poll, 63% of those questioned say they are angry at the Republicans for the way they have handled the shutdown.

"But the Democrats are not getting off scot-free. Fifty-seven percent of Americans are also angry at the way the Democrats are dealing with the shutdown. And a 53% majority say they are also angry at President Obama," says CNN Polling Director Keating Holland. "It looks like there is more than enough blame to go around and both parties are being hurt by the shutdown."

The CNN poll results are similar to those from a new Pew Research Center poll also released Monday and surveys from Gallup and CBS News/New York Times surveys conducted last week, which indicate slightly more people blaming – or angry at – Republicans than Democrats or the president for the shutdown.
These results would seem a pretty good indicator that Republican messaging is doing its job. Despite rather obviously being the prime mover behind the shutdown, using it as a lever to extract something they could not otherwise get based on their share of political seats held, they've successfully persuaded a majority of the country that the president and his party's leaders in Congress are contributing to the problem by an unwillingness to make any move on Republican demands on Obamacare.
It's not obvious that it matters what"the American people writ large think, however. Presidents and presidential aspirants are the only politicians with any real interest in what a national sample thinks of their job performance. But Obama doesn't need to win another election and, as  Garance Franke-Ruta argues persuasively, may well be willing to take a short-term hit to his approval in order to preserve the long-term power of the presidency. While his messaging has been less than ideal, his stance that neither the continued operation of the federal government nor the nation's fulfilling its obligations to its creditors can be allowed to be treated as bargaining chips is reasonable.
Further, while on 38% of Congressmen are in "safe" districts in the sense of winning by blowouts, only 14% of Congressional districts are competitive in general elections. Thus, few Congressional Republicans and Democrats face little real danger of losing their job. Or, more to the point, they main danger to their continuation in office is in failing to please the most rabid members of their party's base and thereby getting defeated or seriously wounded in a primary fight.
UPDATE: Just after posting I saw an ABC-WaPo poll on the same subject with the same distribution but slightly different numbers: 70% disapprove of Congressional Republicans, 61% disapprove of Congressional Democrats, and 51% disapprove of President Obama's handling of the negotiations.  The trend is clear: Republicans are, rightly I think, getting more blame. But Democrats have strong majority disapproval and the president has slight majority disapproval. That's not  good, no matter how you slice it.